James Bond is one of the coolest movie characters of all time. Code name 007, he is fictional character created in 1953 by writer Ian Fleming, who featured him in twelve novels and two short story collections. He loved quality time pieces.
December 3, 2012. New York, NY. Perhaps one of the most well known personal introductions uttered on film by that most well known of international spies: 'Bond, James Bond.' Men want to be him; women want to be with him. And some of us want to wear his watches. James Bond was an afficionado of fine, luxury watches – especially the brands Rolex, Omega, Tag Heuer, Hamilton and Seiko. As a top NYC watch repair expert, I repair almost all of these brands, and I have clients asking me all the time on fashion tips in the luxury watch space. We are living through a renaissance of appreciation for luxury watches, and the 50th anniversary of the James Bond films is a great time to reflection on this man of style and his love of watches. Let's look at the watches worn by James Bond, 007.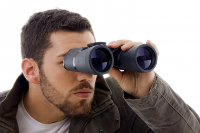 Before we look at luxury watches worn by James Bond, let's talk not just about his style but about his love of gadgets. Each of the bond films was replete with amazing gadgets, many of which were ahead of their time but ultimately became reality. Cell phones come to mind, but so do high quality watches and watches that can survive extreme sports and activities like deep sea scuba diving. Goldfinger was the movie that really brought James Bond and gadgets into the limelight. According to Wikipedia, Davey noted that "Bond's gizmos follow the zeitgeist more closely than any other … nuance in the films"[168] as they moved from the potential representations of the future in the early films, through to the brand-name obsessions of the later films.[168] It is also noticeable that, although Bond uses a number of pieces of equipment from Q Branch, including the Little Nellie autogyro,[170] a jet pack[171] and the exploding attaché case,[172] the villains are also well-equipped with custom made devices,[168] including Scaramanga's golden gun,[173] Rosa Klebb's poison-tipped shoes,[174] Oddjob's steel-rimmed bowler hat[175] and Blofeld's communication and bacteriological warfare agents vanity case.[168]
Watches were always part of James Bond's obsession not just with style but with technology. So many New Yorkers that bring their watches to me for repair share this same synthesis: a love of watch brands like Rolex, Tag Heuer, Omega, and Hamilton not just for their style but for the achievements as technological marvels. Sometimes they need a little repair or clean up, but what gadget doesn't? So they bring them to me for watch repair, I repair them, and we share our love of watch technology. Now on to James Bond.
Luxury Watches Worn by James Bond

Dr. No, 1962 – Rolex Submariner 6538
From Russia with Love, 1963 – Rolex Submariner 6538
Goldfinger, 1964 – Rolex Submariner 6538
Thunderball, 1965 – Rolex Sub, Breitling Top Time
You Only Live Twice, 1967 – Osato Chemical Watch
Casino Royale 1967, Rolex GMT Master
On Her Majesty's Secret Service, 1969 – Rolex Chronograph 6238
Diamonds are Forever, 1971 – Unknown
Live and Let Die, 1973 – Hamilton Pulsar 'P2 2900′ LED, Rolex Submariner 5513
Man With the Golden Gun, 1974 – Rolex Submariner
The Spy Who Loved Me, 1977 – Seiko case number 0674
Moonraker 1979, – Seiko case number M354-5019
For Your Eyes Only, 1981 – Seiko Duo-Time H357
Octopussy, 1983 – Seiko Sports 100 G757
Never Say Never Again
A View to a Kill, 1985 – Seiko
The Living Daylights, 1987 – TAG Heuer 980-013 1000 series
License to Kill, 1989 – Rolex Submariner Date 16610
Goldeneye, 1995 – Omega Seamaster 2541.80
Tomorrow Never Dies, 1997 – Omega Seamaster 2541.80 With micro-explosive, removable detonator, and activation lights
The World is not Enough, 1999 – Omega Seamaster 2541.80
Die Another Day, 2002 – Omega Seamaster 2531.80; stainless steel bracelet: With removable detonator and bezel-activated trigger
Casino Royale, 2006 – Omega Seamaster Planet Ocean BIG SIZE 2900.50.91; rubber strap
Quantum of Solace, 2008 – Omega Seamaster Planet Ocean 2201
Skyfall, 2012 – the Latest and Greatest James Bond Watch

Skyfall (http://www.skyfall-movie.com/site/) is the latest and greatest movie in the James Bond franchise, selling out movies across the nation. For lovers of luxury watches, the cool thing is that there is a unique watch for the movie with a limited edition. It's called the Seamaster Planet Ocean 600M SKYFALL is limited to a run of 5,007 pieces.. For information on this amazing watch, here's the release from Omega:
Like every Planet Ocean, the new watch is ready for underwater adventure. Equipped with a unidirectional rotating diving bezel and a helium escape valve, the watch is water resistant 60 bar / 600 metres / 2000 feet. The watch has a 42 mm brushed and polished stainless steel case and a matching patented screw-and-pin bracelet whose divers' clasp is engraved with "007". The rotating diving bezel is distinguished by its matt black ceramic ring with a chromium nitride diving scale. The applied indexes on the matt structured black dial are coated with white Super-LumiNova emitting a blue light as are the polished, facetted rhodium-plated hands. The exception is the minute hand which emits a green light, as does the dot on the diving bezel. This feature makes it easy for divers to keep track of their time at a glance. At the 7 o'clock position is a 007 logo and at 3 o'clock, there is a date window.
And, if your Omega James Bond watch every breaks… contact me for OMEGA NYC Watch Repair. Now let's go watch the movie!
About Ron Gordon Watch Repair

Ron Gordon Watch Repair is located at 280 Madison Ave, Ste. 510, New York, NY 10016. We provide watch repair services throughout New York City, Manhattan, Midtown Manhattan, Downtown and the boroughs of New York, NY. Read our Google Places, Insider Pages, and City Search Reviews, online.