Rolex watches are perhaps the most visible brand among luxury watches. As someone who is an expert in Rolex watch repair in New York, NY, I get asked the question all the time: is it a fake Rolex, or a genuine Rolex? Hey Ron, how can you tell if it is a fake Rolex?, and how do you spot a fake Rolex? Here are my tips and pointers on the art (and science) of how to spot a fake Rolex. Date: November 11, 2013.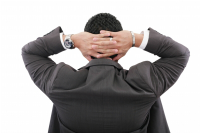 1. IF A ROLEX IS TOO GOOD TO BE TRUE…

If it's too good to be true, it probably is. So it is with fake vs. real Rolex watches. If it sounds too good to be true, then the watch you are being presented with is probably a fake Rolex. Rolex watches are not cheap, your average Rolex costs new about $7000 – $32,000. I know, I repair quite a few Rolex watches in our shop in New York City. So tip #1 is "if it's too good to be true, it probably is." Something too cheap can't be a genuine Rolex.
2. ROLEXES ARE WATERPROOF, REALLY WATERPROOF

Rolexes are well-made watches, so it is very rare for a Rolex to leak. You can drop a Rolex into a glass of water, and it will be just fine. If the guy trying to sell you the Rolex, is reluctant to let you do this, you have a fake Rolex. (If you have a genuine Rolex and are concerned about it being waterproof, I can inspect it and/or repair it). Tip #2 is real Rolexes are not afraid of water.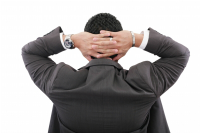 3. ROLEX DATE MAGNIFICATION IS 2.5

Real Rolexes have 2.5 x magnifications above the date. Your fakes will have spotty magnification if at all. So inspect the date, and look for crystal-clear magnification on your Rolex date. Tip #3 is real Rolex watches have magnification above the date.
4. THERE ARE NO 'DAY DATE' STAINLESS STEEL ROLEXES, NO GOLD PLATE
Rolexes are heavy, quality timepieces – made of good materials. So if your Rolex is a "Day / Date" stainless steel, or is gold plate, it is a fake. If it looks and seems cheap, it probably is. Real Rolexes are not cheap, nor are they cheap-looking. There are also no day / date combination stainless steel Rolexes. Tip #4 real Rolex watches are not "Day Date" stainless steel.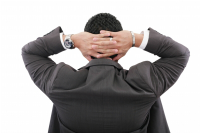 5. SWEEPING VS. JUMPING IN THE SECOND HAND: NOT TRUE

Some sites on the Internet claim that a real Rolex will have a second hand that sweeps rather than jumps, click, click, click. This isn't exactly true: Rolex has made watches of both types. What is true, is that Rolex watches never sound clunky or cheap – the second hand is elegant no matter what. Rolex made only one quartz (battery driven timepiece, and that was the Oyster Quarts from the 1970s till 2001. Tip #5 is that real Rolex watches have second hands that are elegant, whether they sweep or not.
6. IF IT'S REALLY A GOOD KNOCK-OFF, YOU GOTTA LOOK INSIDE

We have had some Rolex watches come into our New York City watch repair shop, that are so good that they only way you could tell they were fake was to look inside at the movement. If you are an amateur, take your 'watch' to a professional and have him look inside and really, truly inspect it. Tip #6 is that some fake Rolexes are so good it takes an expert to identify them; if you are spending a lot of money, get an expert to help you tell if it's fake or real.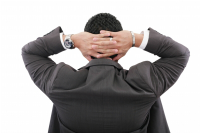 7. ROLEX WATCH REPAIR AND INSPECTION IN NEW YORK CITY

Getting Your Rolex Repaired or Inspected. If you have a Rolex that you are sure is genuine, but you need it repaired, I repair Rolex watches in New York City. Or, if you are thinking of buying a Rolex and want it pre-inspected, I can do that. A true Rolex is a work of art as much as a work of precision time-keeping, so bring it in to an expert for an inspection and cleanup. You'll be glad you did. Tip #7 – use a professional, not just to identify your potentially real (or fake) Rolex, but to keep it in tip-top shape.
Official Rolex Watch Resources: