New York, NY. March 4, 2014 – Ron Gordon
Ron Gordon Watch Repair, a top New York City Watch Repair shop, is proud to announce their latest blog post on the their 'local listings.' Local listings on sites like Yelp, City Search, and the US Chamber of Commerce help busy New York consumers identify top watch repair shops, among them Ron Gordon Watch Repair.
"Everything is local and everything is social these days," explained Ron Gordon, proprietor of the Ron Gordon Watch Repair. "One of our objectives is to not only be the best watch repair shop in New York City but also the most visible watch repair shop on the Internet. Consequently, we have focused on improving our local listings."
To learn more about Ron Gordon's local listings, please visit https://www.rongordonwatches.com/2014/03/blog-local-angle.
Why Local Listings Matter for a Watch Repair Shop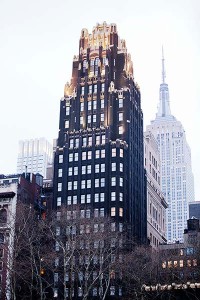 Today's luxury watch consumers are busy people, especially in New York City. When their prized Tag Heuer, Breitling or Hamilton watch breaks down or is need of watch repair service, one of the first places they will turn to is the Internet. Many search Google but many are also searching local listing sites like Yelp, Superpages, or even the Chamber of Commerce websites to identify watch repair shops that have good reviews. Ron Gordon Watch Repair prides itself as being the No. 1 luxury watch repair shop in New York City, and is using the Internet to reach out to consumers via local listing sites. In that way, consumers can find watch repair services whether they are on Google, on City Search, on Yellowpages.com or other local listing services. Then they can experience the customer service and commitment to quality of New York's top-rated watch repair service: Ron Gordon Watch repair.
About Ron Gordon

Ron Gordon Watch Repair is conveniently located at 280 Madison Avenue at 40th Street in Midtown Manhattan, New York City. The company specializes in the service and repair of high quality, luxury, watches, both modern and vintage, and repairs watches for those who wear the very best brands. The expert and namesake is Ron Gordon.
Contact:
Ron Gordon Watch Repair
Tel. 212-896-8999
Web. https://www.rongordonwatches.com/