New York, NY – February 20, 2017. Ron Gordon Watch Repair, a top-rated watch repair service for NY, New York, and a specialist in Omega watch repair in New York City at https://www.rongordonwatches.com/omega-watch/, is proud to announce the latest blog post on the company's lively blog.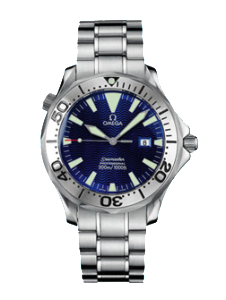 As a certified Omega repair specialist, Ron Gordon has both a technical knowledge of Omega watches and a passion for the Omega brand. Readers of the blog can learn a little about Omega's history, including its long relationship to the sea.
"We repair many Omega watches here at our watch repair shop in Midtown, NYC," explained Ron Gordon, proprietor of Ron Gordon Watch Repair. "Many people are drawn to just the physical beauty of Omega watches, or to their latest celebrity-brand, but I wanted to point out that Omega has a long history with respect to the sea. Many seafarers, from ship captains to divers to extreme water sportsmen have worn Omega watches. Indeed, Omega has done a lot to connect their brand and expertise to the sea and to water sports."
Certified Omega Repair in New York City
Omega watches, like any mechanical timepiece, deserve regular maintenance and repairs. If you own an Omega watch, contact us for a review of your watch and an estimate on any recommended maintenance. You want your Omega watch to be working in tip-top condition, and – by having regular maintenance repaired – you can preserve your investment in Omega watches. If your watch isn't functioning properly, we can also repair your Omega. As one of the few certified Omega watch repair centers in New York City, we can be sure to use only genuine Omega watch parts and repair your watch in accordance with manufacturer specifications. We have a passion for Omega watches, and we will work with you so that your arm can "showcase" your Omega. Even if you are wearing an Omega watch for just style, and not for "real" deep sea diving, we can make sure that should the need or desire arise, your Omega watch will be able to work up to full specifications, including whatever degree of water resistance is in accord with your particular Omega model.
About Ron Gordon
Ron Gordon Watch Repair is conveniently located at 280 Madison Avenue at 40th Street in Midtown Manhattan, New York City. The company specializes in the service and repair of high quality, luxury, watches, both modern and vintage, and repairs watches for those who wear the very best brands. The expert and namesake is Ron Gordon.
Contact:
Ron Gordon Watch Repair
Tel. 212-896-8999
Web. https://www.rongordonwatches.com/