Rolex; the mere mention of the word conveys style. Another word, or rather two – 'Pan Am.' For those who remember the 1950s, there was a thrill to Pan Am. It was THE international airline of the United States. It was THE airline that one took from Idlewild Airport (renamed to honor John F. Kennedy in 1963), from New York City to the world. The thrill of international air travel was, well, "in the air." And in the late 1950s there was simply no more stylish watch than the Oyster Perpetual GMT-Master,  launched in 1955, at a time when intercontinental travel was experiencing a rapid expansion. It even became the official watch of Pan American World Airways – better known as Pan Am – then the most prominent American intercontinental airline.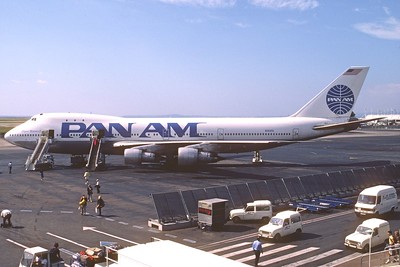 The coolness factor was accomplished with simplicity and style: two different colors, originally more a red and a gray than a blue and a red. The user could thus have "two" time zones on their watch – one, for London, for example, and another for New York City. It was just so complicated to keep track of one's time, and where one had been as one jet-setted around the world. And Rolex took advantage of this trend in air travel with this incredibly simple,yet stylish design.
Coke or Pepsi: Which Rolex Would You Prefer?
The original red and gray model of this Rolex watch became known as "Coke" after Coca-Cola, but quickly thereafter there was a model with red and blue called "Pepsi." So is it Pepsi or Coke for you? Rolex (and if so, which Rolex?), or another great brand like TAG Heuer? After all the brand you wear on your wrist, says something about your sense of style.  Here's what WatchTime writes, "Rolex modified the Pepsi very cautiously until 2007. But then, when it introduced a ceramic bezel on steel versions of the GMT-Master II, it became necessary to shelve the Pepsi. At that time, a two-color bezel made of ceramic appeared to be technically impossible, and the color red could not be created satisfactorily in this high-tech material. In 2013, Rolex solved one of these problems and the first two-tone ceramic scale appeared – in blue and black. This very popular GMT-Master II in steel became known as "Batman." In 2014, Rolex was able to create the desired red color, and the company reintroduced the beloved red-and-blue Pepsi bezel – on a white-gold watch. The price of over $40,000 was too high for many fans of steel Rolex sports watches. In 2018, Rolex responded to its customers' desires and again issued the Pepsi in steel."
Looking back to 1982, Rolex introduced the GMT-Master II with a new movement ensuring ease of use. Its combination of peerless functionality, robustness and instantly recognizable aesthetics has attracted a wider audience of world travellers. When abroad, travellers can read the time in two time zones simultaneously. With traditional hour, minute and seconds hands, a triangle-tipped 24-hour hand and a bidirectional rotatable bezel with 24-hour graduated Cerachrom insert, the GMT-Master II can display either the local time and the reference time, or the local time and that of an alternative time zone.
Which Rolex is On Your Wrist?
You might be fortunate enough to own an original, from 1955. If so, lucky you. Perhaps you inherited it from Granddad, or perhaps great Granddad. Or perhaps you have a newer version, manufactured since 1982. Either way, consider yourself lucky. You not only own a Rolex, but you own one of its most iconic and conversation-producing watches. Now what? Well, if it's as old as a 1955 edition or even a 1982 edition, or one of the variations, we can bet it needs service. We're proud to be one of the best Rolex repair shops in New York City, and we see enough Rolexes to shake a Pan Am plane at. Bring your Rolex in for inspection. Let Ron evaluate it, and give you an estimate on necessary service and repairs. Don't let a Rolex like this sit in a drawer. Wear it proudly, and when someone asks about the two colors, you can ask them "Coke or Pepsi," " Idlewild or JFK?," and even "Rolex or TAG Heuer?"