Running a luxury watch repair shop in Midtown Manhattan is – to be sure – an interesting job. The watches themselves, whether it's a vintage Rolex or a relatively new TAG Heuer is fascinating enough. Each watch is a marvel of "modern" engineering, and each has a storied history. Probably the most common brand that we see and repair is, of course, Rolex. We've established a reputation as the top-rated Rolex watch repair shop in Manhattan. But we don't just repair Rolex. We repair a cornucopia of brands from Rolex to TAG Heuer, from Breitling to Hamilton, from Tissot to Mido. Each brand is unique, and Ron Gordon is an expert at the repair of this cornucopia of luxury watch types.
Being known as the best luxury watch repair shop in New York City brings in many customers. And, because we often sell watches, we have many different offerings and people. New York City, after all, isn't just the capital of luxury watches. It's the capital of fashion, of TV, of Media. Not surprisingly, Ron has seen many "famous" people come into his shop. We asked Ron to give us a (partial) list from memory of some of the famous New York City residents and stars who have come into the shop.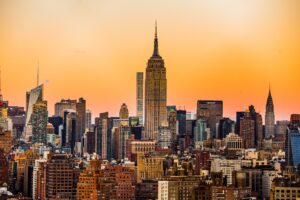 Here's the quote direct from Ron:
"Jeremy Irons came into the watch shop in 1984 and wanted to buy a vintage Hamilton, He tried to give me a check for the watch. I told him that I don't accept checks. He said don't you know who I am? I am starring in a play on Broadway, "The Real Thing," co-starring Glenn Close. I said I did not know who he was, and he had to pay cash. (He paid cash).
Fran Lebowitz – American author; I repaired her vintage Rolex.
Nicole Miller – American fashion designer; I repaired her Black Coral TAG Heuer.
Bud Konheim – CEO of Nicole Miller – I repaired many of his watches – Rolex, TAG, etc.
Ronald Perelman – American banker – I repaired his Breitling.
Will Lee – bass player known for his work on the "The Late Show starring David Letterman." I repaired his Tag Heuer; he also forgot his Fender bass in my shop.
Hildegarde – American cabaret singer; I repaired her vintage Hamilton.
David Letterman – The Late Show. I sold him a Breitling Aerospace.
Ruben Santiago-Hudson – American actor, playwright, and director; I repaired his TAG Heuer.
Keith Hernandez – former baseball first baseman with the New York Mets; I repaired his Hamilton Piping Rock.
Dave Stryker – American jazz guitarist;  I repaired his Breitling Aerospace.
David Sanborn – American alto saxophonist; I repaired his 6000 series Tag Heuer.
Sandra Bernhard – actress and standup comic; I repaired her vintage 2000 series TAG Heuer.
Jay Penske – media and publishing entrepreneur.  I repaired his vintage Prince Rolex.
Leslie Uggams – actress and singer. I repaired her Rolex.
George Coleman – jazz saxophonist and good friend. I repaired his vintage Rolex and Hamilton.
Wes Gordon – head designer for Carolina Herrera. I repaired his vintage Rolex.
Marge Champion – dancer and actress. I repaired her vintage Cartier
Russell Malone – jazz guitarist. I repaired his Hamilton Piping Rock
Diane Sawyer – broadcast journalist. She bought 50 Heuer stopwatches from me to give to her staff as gifts!
Marlee Matlin actress – author, and activist . I repaired her Tag Heuer."
This is of course, just a "partial" list of all the famous people – the "Cognoscenti" of New York – who have come into Ron Gordon Watch Repair of New York City. NYC is often seen as the "capital of the world," and to be the best luxury watch repair shop in the City is a high honor.
The Best Watch Repair in NYC Repairs Your Watch
But you know what? The only watch that really matters is yours. Whether you have a Rolex or a TAG Heuer, a Hamilton or an Omega, you want that watch to be brilliant, to shine, and to function. Bring it into Ron's Midtown watch repair for an analysis. Ron can repair your watch as needed, and while you're in you might bump into someone quite famous in the shop.