Ron Gordon Watch Repair is conveniently located at 280 Madison Avenue at 40th Street in Midtown Manhattan, New York City. We specialize in high quality watches, both modern and vintage, and repair watches for those who wear the very best brands. Our expert and namesake is Ron Gordon.
> Contact us for your Downtown NYC watch repair needs!
Watch Repair – Downtown, New York City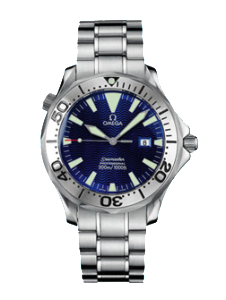 Of all the places to locate a watch repair business, no location is as special as Midtown in New York City. For busy New Yorkers living or working in downtown New York City, Ron Gordon watches is just minutes from Grand Central Station, a quick subway or cab ride from downtown. Luxury watches deserve premium repairs – it's worth the quick travel for expert watch repair convenient to downtown, New York.
Lower Manhattan offers a limitless number of things to do — no matter your budget, your age, or your interests. And even folks who have lived here since birth may discover a thing or two in the exhaustive list we've compiled. From walking tours of famous crime sites to the most delicious dim sum Chinatown has to offer, you'll find all the information you need to take advantage of the best of Lower Manhattan right here. And though you may be too busy having fun to think much about it, by doing things in Lower Manhattan you also contribute significantly to helping restore the area. So check back often for feature stories, slide shows, and an ever-changing calendar of upcoming events that will keep your finger on the pulse of one of the most vibrant and dynamic areas of New York City.
Lower Manhattan is the nation's first capital, the center of world finance, and a gateway to millions of immigrants. It should come as no surprise, therefore, that Lower Manhattan is also home to countless memorials and landmarks commemorating aspects of its rich history. Beyond watch repair convenient to downtown / Lower Manhattan, here are some of Ron Gordon's favorite places in downtown / Lower Manhattan –
Battery Park
"Charging Bull" at Bowling Green
Eldridge Street Synagogue
Ellis Island
Federal Hall National Memorial
Federal Reserve Bank of New York
Irish Hunger Memorial
Spirit of New York Dinner Cruise
South Street Seaport
St. Paul's Chapel
The Sphere — Interim memorial for the victims of September 11, 2001, and the February 26, 1993, World Trade Center bombing.
What's more important for busy New Yorkers, is that our watch repair office is conveniently located in Midtown – a quick subway or cab ride from downtown / Lower Manhattan. If you live or work in New York city – we are your local watch repair. We love watches, and watch repair; and it shows! Contact us today for a free estimate on your watch repair needs.
Watch Types – Watch Repair and Recommendations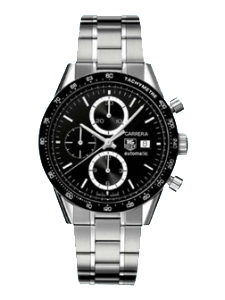 A "watch" can go by many names. The watch itself could be called a time piece, a wrist watch, a pocket watch, a chronograph, a stop watch, or even a co-axial watch. It might be an automatic, a mechanical, or a manual wind.
Luxury watch brands are also prolific. Among brands we repair are Tag Heuer, Breitling, Longines, Hamilton, Omega, Rado, Rolex, Citizen, Tissot, Jaeger LeCoultre, and more.
If your watch has stopped working, or begun to keep time too fast, or too slow, it's time to bring it in for an expert craftsman to evaluate your luxury time piece. It may be as simple as your battery being dead. Whatever the issue, watch repair of all types of watches is the specialty of Ron Gordon Watches.
Watch Repair Recommendations
The AWCI (American Watchmakers-Clockmakers Institute) recommends that a mechanical watch should have a complete overhaul every 4 to 5 years. If your watch is running more than 2-3 minutes fast or slow a day it is probably time for your watch to be serviced. Bring your watch in today for a free estimate.