Ron Gordon Watch Repair is conveniently located at 280 Madison Avenue at 40th Street in Midtown Manhattan, New York City. We specialize in high quality watches, both modern and vintage, and repair watches for those who wear the very best brands. Our expert and namesake is Ron Gordon.
> Contact us for your Manhattan watch repair needs!
Watch Repair – Manhattan, New York City, NY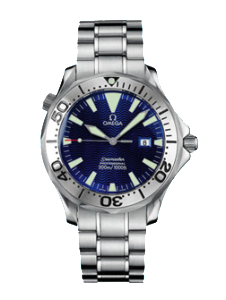 Of all the places to locate, no location is as special as Midtown in New York City. Ron Gordon watches is just minutes from Grand Central Station, where the buzz of commuters occurs daily as commuters into New York City come from the suburbs of Westchester County, Connecticut and beyond.
Manhattan, of course, is the 'island' that defines New York City. A historic tour of Manhattan can follow the growth of New York by heading north up Broadway from Bowling Green, up through the Financial District, TriBeCa, SoHo, Greenwich Village, Midtown Manhattan, the Upper West Side and a logical end point, Columbia University's Morningside Heights campus at 116th Street. In Lower Manhattan Wall Street and the surrounding Financial District is home to many sites where history was, and is, being made. The New York Stock Exchange, Trinity Church, City Hall certainly qualify as historic attraction as do many of the nearby buildings.
(Source: http://www.tripcart.com).
We love watches, and watch repair; and it shows! Contact us today for a free estimate on your watch repair needs.
Watch Types – Watch Repair and Recommendations
A "watch" can go by many names. The watch itself could be called a time piece, a wrist watch, a pocket watch, a chronograph, a stop watch, or even a co-axial watch. It might be an automatic, a mechanical, or a manual wind.
Luxury watch brands are also prolific. Among brands we repair are Tag Heuer, Breitling, Longines, Hamilton, Omega, Rado, Rolex, Citizen, Tissot, Jaeger LeCoultre, and more.
If your watch has stopped working, or begun to keep time too fast, or too slow, it's time to bring it in for an expert craftsman to evaluate your luxury time piece. It may be as simple as your battery being dead. Whatever the issue, watch repair of all types of watches is the specialty of Ron Gordon Watches.
Watch Repair Recommendations
The AWCI (American Watchmakers-Clockmakers Institute) recommends that a mechanical watch should have a complete overhaul every 4 to 5 years. If your watch is running more than 2-3 minutes fast or slow a day it is probably time for your watch to be serviced. Bring your watch in today for a free estimate.
About Manhattan, New York, NY – History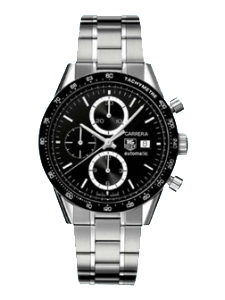 Lower Manhattan's rich history should not be forgotten as we focus on its future. The first capital of the United States, the greatest port in the world for many decades, the entry point for millions of immigrants — these are but a few of the area's claims to fame. Since the Europeans first discovered its immense protected harbor four hundred years ago, the lower tip of Manhattan has held a unique position of importance in North America and the world at large. By remembering Lower Manhattan's great past we can be inspired to build an even greater future. Source: http://www.lowermanhattan.info/about/history/