Ron Gordon Watch Repair is conveniently located at 280 Madison Avenue at 40th Street in Midtown Manhattan, New York City. We specialize in high quality watches, both modern and vintage, and repair watches for those who wear the very best brands. Our expert and namesake is Ron Gordon.
> Contact us for your Midtown Manhattan watch repair needs!
Watch Repair – Midtown Manhattan, New York City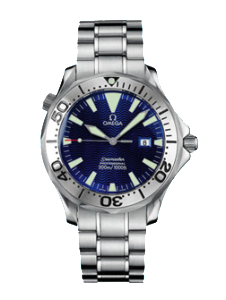 Of all the places to locate a watch repair business, no location is as special as Midtown in New York City. Ron Gordon watches is just minutes from Grand Central Station, where the buzz of commuters occurs daily as commuters into New York City come from the suburbs of Westchester County, Connecticut and
beyond.
Midtown Manhattan is seen by some as the center of the universe. Beyond watch repair in Midtown Manhattan, here are some of Ron Gordon's favorite places in Midtown Manhattan –
Bergdorf Goodman (754 Fifth Avenue) – 5th Ave Shopping at it's best, be sure to check out the fabulous window displays!
Bryant Park (Between 40th and 42nd Streets & Fifth and Sixth Avenues) – Beautiful European style park situated in Midtown behind the Post Office is a favorite of New Yorkers, only a block from Times Square.
Carnegie Hall (881 Seventh Avenue) – Carnegie Hall is a world famous auditorium located in Midtown.
Central Park (From Central Park West to Fifth Avenue and 59th Street to 110th Street.) Perhaps the most famous urban park – covers more than 800 acres in the middle of Manhattan.
Chrysler Building (405 Lexington Avenue) – Landmark Art Deco Building located in Midtown Manhattan – 77 floors rise to height of 1048 feet.
DeWitt Clinton Park (59th Street, 8th Avenue, 34th Street) – Park and playground located in the Hells Kitchen area of Manhattan offers wonderful view of the Hudson and the Palisades.
Empire State Building (Fifth Avenue at 34th Street) – One of New York City's main tourist attractions, the Art Deco Empire State Building, a National Historic Landmark, is located in the heart of Manhattan. Visitors can tour the Observatory 365 days per year.
Grand Central Terminal (42nd Street and Park Avenue) – Spared the wrecking ball in 1967, Grand Central Terminal was restored to its 1913 splendor as landmark Midtown attraction. Shops, restaurants, and trendy bars make it a hot spot!
What's more important for busy New Yorkers, is that our watch repair office is conveniently located in Midtown. If you live or work in Midtown Manhattan, New York – we are your local watch repair. We love watches, and watch repair; and it shows! Contact us today for a free estimate on your watch repair needs.
Watch Types – Watch Repair and Recommendations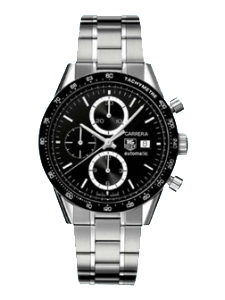 A "watch" can go by many names. The watch itself could be called a time piece, a wrist watch, a pocket watch, a chronograph, a stop watch, or even a co-axial watch. It might be an automatic, a mechanical, or a manual wind.
Luxury watch brands are also prolific. Among brands we repair are Tag Heuer, Breitling, Longines, Hamilton, Omega, Rado, Rolex, Citizen, Tissot, Jaeger LeCoultre, and more.
If your watch has stopped working, or begun to keep time too fast, or too slow, it's time to bring it in for an expert craftsman to evaluate your luxury time piece. It may be as simple as your battery being dead. Whatever the issue, watch repair of all types of watches is the specialty of Ron Gordon Watches.
Watch Repair Recommendations
The AWCI (American Watchmakers-Clockmakers Institute) recommends that a mechanical watch should have a complete overhaul every 4 to 5 years. If your watch is running more than 2-3 minutes fast or slow a day it is probably time for your watch to be serviced. Bring your watch in today for a free estimate.