Ron Gordon Watch Repair is conveniently located at 280 Madison Avenue at 40th Street in Midtown Manhattan, New York City. We specialize in high quality watches, both modern and vintage, and repair watches for those who wear the very best brands. Our expert and namesake is Ron Gordon.
> Contact us for your Uptown NYC watch repair needs!
Watch Repair – Uptown, New York City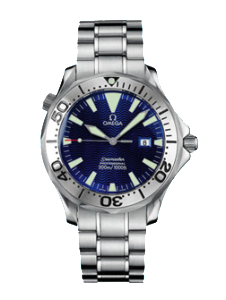 Of all the places to locate a watch repair business, no location is as special as Midtown in New York City. For busy New Yorkers living or working in uptown New York City, Ron Gordon watches is just minutes from Grand Central Station, a quick subway or cab ride from uptown.
Upper Manhattan or 'Uptown' refers to the more northerly region of the New York City Borough of Manhattan. For watch repair needs, we can service neighborhoods ranging from Upper Manhattan takes in the neighborhoods of Marble Hill, Inwood, Washington Heights (including Fort George, Sherman Creek and Hudson Heights), Harlem (including Sugar Hill and Hamilton Heights), and parts of the Upper West Side (Morningside Heights and Manhattan Valley). Just bring your watch in to our midtown watch repair shop – a quick cab or subway ride. Alternatively, you can even mail, FEDEX, or UPS us your watch. Luxury watches deserve premium repairs – it's worth the quick travel for expert watch repair convenient to uptown, New York.
Here are the things we love about Uptown / Upper Manhattan-
West Side
Upper West Side
Residents of the Upper West Side (which lies between West 59th and West 110th streets) will proudly tell you that they live in one of the last real neighborhoods in the city. That's highly debatable (as is most everything in N.Y.C.), but people actually do know their neighbors in this primarily residential section of Manhattan, and away from the high-rent district that Broadway has become, some small owner-operated businesses still flourish, especially on Columbus Avenue
Central Park's creators had a simple goal: design a place where city dwellers can go to forget the city. And even though New York eventually grew far taller than the trees planted to hide it, this goal never falters. A combination escape hatch and exercise yard, Central Park is an urbanized Eden that offers residents and visitors alike a bite of the apple. We can't imagine how insufferably stressed New York City would be without it.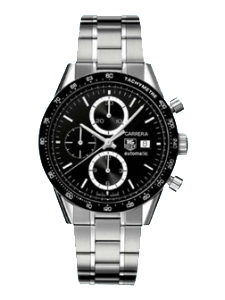 Other than Central Park here are other things to do in the Uptown neighborhood – Tea at the Plaza Hotel Metropolitan Museum of Art, Cathedral Church of St. John the Divine, Columbus Circle, Lincoln Center, Museum of Art and Design Zabar's, and of course the New York Philharmonic.
What's more important for busy New Yorkers, is that our watch repair office is conveniently located in Midtown – a quick subway or cab ride from uptown / Upper Manhattan. If you live or work in New York city – we are your local watch repair. We love watches, and watch repair; and it shows! Contact us today for a free estimate on your watch repair needs.
Watch Types – Watch Repair and Recommendations
A "watch" can go by many names. The watch itself could be called a time piece, a wrist watch, a pocket watch, a chronograph, a stop watch, or even a co-axial watch. It might be an automatic, a mechanical, or a manual wind.
Luxury watch brands are also prolific. Among brands we repair are Tag Heuer, Breitling, Longines, Hamilton, Omega, Rado, Rolex, Citizen, Tissot, Jaeger LeCoultre, and more.
If your watch has stopped working, or begun to keep time too fast, or too slow, it's time to bring it in for an expert craftsman to evaluate your luxury time piece. It may be as simple as your battery being dead. Whatever the issue, watch repair of all types of watches is the specialty of Ron Gordon Watches.
Watch Repair Recommendations
The AWCI (American Watchmakers-Clockmakers Institute) recommends that a mechanical watch should have a complete overhaul every 4 to 5 years. If your watch is running more than 2-3 minutes fast or slow a day it is probably time for your watch to be serviced. Bring your watch in today for a free estimate.