"On Time" series of blog posts shares informative details on New York City watch repair, including how much it costs to repair watches.
New York, NY. June 4, 2013. Ron Gordon Watch Repair, a top luxury Watch Repair service in New York, NY, is proud to announce their latest blog post as part of a new series, "on time." In this latest post, Ron Gordon explains the variables involved in estimating the cost of watch repair for major luxury brands such as Tag Heuer, Breitling, Rolex and more. "Watch repair is my passion," explained Ron Gordon, proprietor of the Ron Gordon Watch Repair. "I have many customer inquiries over the phone and over the Web asking for me to estimate the cost of repairing their beloved luxury watch. I felt it would helpful to explain the complexities of estimating how much it costs to repair a watch in this blog post."
For more information on Ron Gordon Watches, go to – * Ron Gordon Watch Repair
Estimating the Cost of Watch Repair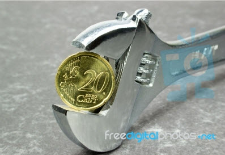 Over the phone, it's nearly impossible to estimate a repair. Indeed, some clients do not know what year their watch was made, nor have the faintest idea of what is wrong with it. It might be something as simple as a dead battery or simple broken mechanism. Or it might be something very complex. Indeed, many clients get their watches as gifts and do not know the true value of their watch. Some are astounded to learn that they have a luxury Swiss watch of one of the better brands and that their watch is worth many thousands of dollars! Repairing such a watch makes a lot of sense, of course.
It's complex to estimate a watch repair cost even if the watch is in one's hand. Why? Because there are so many variables. The brand of the watch, the part or aspect that is broken, the availability and cost of parts, and the time needed to first diagnose and then fix the problem. That leads to the trust factor in watch repair. The consumer must ultimately trust the watch repairperson to be honest and give an honest estimate of the cost of repair. This reflects the strong brand awareness and loyalty of the great luxury watch brands like Tag Heuer, Breitling, Rolex and the others. Ron Gordon loves watches and his passion for the brands speaks volumes on his diligence in providing accurate estimates of the true costs of watch repairs.
About Ron Gordon

Ron Gordon Watch Repair is conveniently located at 280 Madison Avenue at 40th Street in Midtown Manhattan, New York City. The company specializes in the service and repair of high quality, luxury, watches, both modern and vintage, and repairs watches for those who wear the very best brands. The expert and namesake is Ron Gordon.
Contact:
Ron Gordon Watch Repair
Tel. 212-896-8999
Web. https://www.rongordonwatches.com/