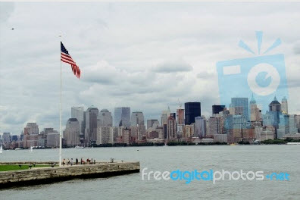 New York, NY. September 1, 2013. Ron Gordon Watch Repair, one of New York City's top watch repair shops, is proud to announce that the company has upgraded its website in two major ways. First, the company has improved the watch photos of the major brands repaired and, second, the site is now mobile-friendly. Both improvements help Ron Gordon Watch Repair retain its lead as the most important watch repair shop in the midtown Manhattan area, and within the greater New York City area. "A picture is worth 1000 words," explained Ron Gordon, proprietor of Ron Gordon Watch Repair. "Our website is incredibly important to us as a company, and so we took this opportunity to upgrade the Web experience with better watch photos and a new mobile-friendly website."
To browse the newly updated watch repair website, visit https://www.rongordonwatches.com/. There one can find a lively blog on watch repair, as well as information on major brands of luxury watches in New York, NY, and their repair.
More on Ron Gordon Watch Repair Website Update

From decades of experience in watch repair, the company has a pretty good idea what people want:
Top quality, expert watch repair service – these are expensive watches with brands like Rolex, Tag Heuer, Omega, Breitling and more, and people want to entrust their quality watch to an expert. Ron Gordon Watch Repair is an expert watch repair service, and therefore, the company's website communicates that excellence.
Friendly, fast service – New Yorkers are nothing if not in a hurry, and the company knows that they want friendly, fast service. When people call or inquire about New York watch repair, the company does its utmost to respond quickly and in a friendly fashion.
A website that conveys trust and authority – the company wants a website that conveys professionalism and attention to detail, and so it has updated the website with a complete set of new watch pictures.
About Ron Gordon

Ron Gordon Watch Repair is conveniently located at 280 Madison Avenue at 40th Street in Midtown Manhattan, New York City. The company specializes in the service and repair of high quality, luxury, watches, both modern and vintage, and repairs watches for those who wear the very best brands. The expert and namesake is Ron Gordon.
Contact:
Ron Gordon Watch Repair
Tel. 212-896-8999
Web. https://www.rongordonwatches.com/