New York, NY. December 10, 2013. Ron Gordon Watch Repair, a top New York City Watch Repair service, is proud to announce their latest blog post as part of a new series, "on time." In this latest post, Ron Gordon shares tips and tricks on how to spot a fake Rado Watch watch. Rado watches are a high profile watch, and Ron Gordon Watch Repair specializes in the repair and service of not only Rado watches but other luxury watch brands in New York, NY.
"If it sounds too good to be true, it probably is," explained Ron Gordon, proprietor of the Ron Gordon Watch Repair. "We have had such a positive response to our posts on other types of watch issues, that we have expanded our blog posts to really go into detail on how to spot a fake Rado Watch. Another way to put the question is how to tell if a Rado Watch watch is genuine, or not."
To learn more about how to spot a fake Rado Watch, visit Ron Gordon Watch Repair at https://www.rongordonwatches.com/. There one will find informative blog posts and other facts about luxury watch repair in New York, NY.
How to Spot a Fake Rado Watch: Some Quick Tips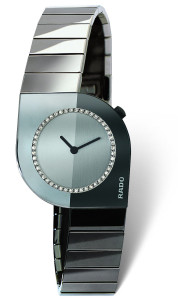 The blog post is not overly technical. Rather, Ron Gordon shares common-sense insights into how to spot fake Rado Watch watches. For example, if it sounds too good to be true, it probably is. Rado Watch watches can retail in the several thousands of dollars, so Ron Gordon advises anyone who encounters an "amazing deal" on a Rado Watch to be skeptical. Second, the informative blog post overviews some of the more esoteric issues around Rado Watch watches that only watch experts would know such as the fact that the screw slots on Rado watches are straight; whereas on fake Rado watches, these slots are often crossed. In terms of gold plate, genuine Rado watches do not contain any gold plating, especially on the back of the watch. Finally, fake Rado watches will often have "Swiss Made" or "Swiss Movement" written at the 6 o'clock point, while genuine watches will only contain the word "Swiss" with three Arabic numbers to represent the model number.
About Ron Gordon

Ron Gordon Watch Repair is conveniently located at 280 Madison Avenue at 40th Street in Midtown Manhattan, New York City. The company specializes in the service and repair of high quality, luxury, watches, both modern and vintage, and repairs watches for those who wear the very best brands. The expert and namesake is Ron Gordon.
Contact:
Ron Gordon Watch Repair
Tel. 212-896-8999
Web. https://www.rongordonwatches.com/