December 12, 2013 – Ron Gordon
1. If it's too good to be true…
If it's too good to be true, it probably is. So it is with fake vs. real Rado watches. If it sounds too good to be true, then the watch you are being presented with is probably a fake Rado. Rado watches are not cheap, your average Rado costs new from the low $1,000s to $4,500 and up. I know, I repair quite a few Rado watches in our shop in New York City. So tip #1 is "if it's too good to be true, it probably is." Something too cheap can't be a genuine Rado.
2. Rado Watches are Quality Watches
Radoes are quality, well-made watches, so while a genuine Rado be and look top quality, a fake or replica Rado often skimps on the quality. The box itself, the watch band, the watch and everything will seem cheap vs. high quality. Rado pioneered the use of high-tech ceramics in 1986. These materials are durable and extremely versatile; shiny metallic and matt finishes of various colors can be created. Fake Rados will not exhibit this level of quality in their "ceramic" finishes. Tip #2 is real Rado watches are made of quality materials, often ceramic.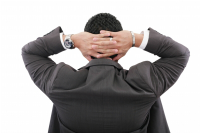 3. Rado Watch Screw Slots
The screws on the back of a genuine Rado will have straight slots; fake Rados usually have crossed clots. Tip #3 is to check the orientation of screws on the Rado watch and look for the correct alignment.
4. Rado Watches are not Gold Plated
As a luxury timepiece, Rado watches are never cheap. Gold plated is not something that conveys the style, the quality, the cutting edge yet timeless quality of a Rado watch. Check for gold plating on the back of the watch. Authentic Rado watches do not contain any gold plating. (There are some gold plated ones out there that are real; it's the back of the watch that is the potential fake issue). Tip #4 is that authentic Rado watches do not contain any gold plating.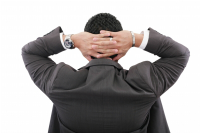 5. Watch Face Wording
Examine the quality of the words on the watch face. Tip #5 is to check the watch face wording, and look for higher quality writing on true Rado watches vs. fake Rado.
6. Verify with Rado
A genuine Rado watch is registered with the manufacturer. The numbers on the clasp can be verified with a certified Rado repair shop. Tip #6 is to verify the watch registration details.
Rado Watch Repair and Inspection in New York City
Getting Your Rado Repaired or Inspected. If you have a Rado that you are sure is genuine, but you need it repaired, I repair Rado watches in New York City. Or, if you are thinking of buying a Rado and want it pre-inspected, I can do that. A true Rado is a work of art as much as a work of precision time-keeping, so bring it in to an expert for an inspection and cleanup. You'll be glad you did.
~ Ron Gordon, Ron Gordon Watch Repair of New York, NY
~ December 6, 2013 Official Rado Resources:
About Ron Gordon Watch Repair
Ron Gordon Watch Repair is located at 280 Madison Ave, Ste. 510, New York, NY 10016.  We provide watch repair services throughout New York City, Manhattan, Midtown Manhattan, Downtown and the boroughs of New York, NY. Read our Google Places, Insider Pages, and City Search Reviews, online.