January 21, 2014 – Ron Gordon
If you simply Google 'Nouveau Vintage' or 'Nouveau Vintage' watches, you'll get a sneak peak at one of New York City's newest (or oldest) fashion trends: luxury Swiss watches in timeless style. As someone who repairs both the Hamilton and Longines brands, I wanted to point out in this blog post how these brands captivate the mind of today's young, urban hip set in New York City with their timeless elegance. Everything old, you see, is new again: so you'll often see someone who has the latest Apple iPhone but also the a vintage Zodiac watch, or combining the best of old and new, a 'new' Hamilton or 'new' Longines whose style harkens back to the simplicity of watches of pre-Internet times.
Hamilton Watches and Nouveau Vintage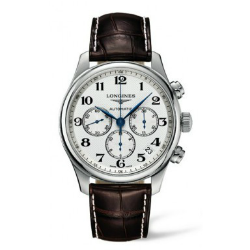 Let's look, for example, at Hamilton watches. You can browse the Hamilton official watch site at http://www.hamiltonwatch.com/ and the first thing you'll see is a movie ad for Jack Ryan in Shadow Recruit, an upcoming thriller movie. Jack Ryan, of course, is one of Hollywood's hot new actors, and a style-setter. The watch promoted is Khaki / Field – Titanium Auto. According to Hamilton, Rugged and edgy the Khaki Field Titanium watches are perfect for the outdoors. Each piece in the line has bold dials with easy-to-read indexes and wearers have a choice of tough canvas strap or titanium bracelet – each made for working hands.
Now that watch in and of itself isn't Nouveau Vintage, as it is more a sports-type watch. For watches that are newly manufactured by trending towards the timeless designs, check out the 'Timeless Classic' page at http://hamiltonwatch.com/collection/american-classic/timeless-classic. You'll notice that these 'new' watches use 'old' timeless designs, otherwise known as 'Nouveau Vintage.' You'll get the best of both worlds (and if the watch ever breaks, I can repair it).
Longines Watches and Nouveau Vintage

Longines, similarly, has both 'modern' type of watches, especially sports-oriented watches and 'classic' watches, which they call the Longines Master Collection (http://shop.us.longines.com/longines-collections/longines-collections-watchmaking/longines-collections-watchmaking-master.html). Take a look at some of those watches and be aware of the combination of old and new, these are 'new' watches whose style is 'timeless.' Again, Nouveau Vintage.
Finally, if you are really ready to go back to the past, consider Vintage Zodiacs. These are truly old watches, and I repair those as well. In that case, you are setting a 'new' fashion trend by wearing an 'old' watch. All will go well with your iPhone, as the art of style can often be the clever combination of old and new.
Enjoy the 'Nouveau Vintage' concept, and watch for it on the streets of New York City this Spring.
~ Ron Gordon
About Ron Gordon Watch Repair

Ron Gordon Watch Repair is located at 280 Madison Ave, Ste. 510, New York, NY 10016. We provide watch repair services throughout New York City, Manhattan, Midtown Manhattan, Downtown and the boroughs of New York, NY. Read our Google Places, Insider Pages, and City Search Reviews, online.