New York, NY. December 23,2013. Ron Gordon Watch Repair, a top New York City Watch Repair service, is proud to announce their latest blog post on Winter things to do in Midtown Manhattan. Since the watch repair shop is located in Midtown, the blog post focuses on nearby Bryant Park, which is one of New York's Winter gems, offering free ice skating.
"Winter can be a very fun season in Midtown, if you know where to look," explained Ron Gordon, proprietor of the Ron Gordon Watch Repair. "Not far from our Midtown Manhattan watch repair shop is Bryant Park, where New Yorkers and tourists can enjoy free ice skating as well as some fun shopping. It should be on everyone's 'fun to-do list' for New York City."
To learn more about the blog post, including an insider perspective on Bryant Park ice-skating, please visit https://www.rongordonwatches.com/.
Things to Do in Midtown Manhattan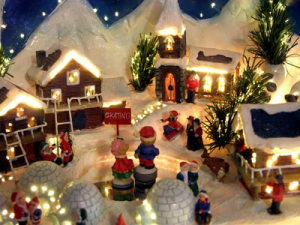 The blog post is written in a fun, community spirit and explains both aspects of fun at Bryant Park. First, there is free ice-skating. One needs only to bring one's skates to enjoy the best of New York winter skating, free. For those who do not own skates, rentals are available in Bryant Park. Second, until early January, there are 125 boutique-style shops that cater to Christmas shoppers as well as those looking for bargains after the holiday. Finally, for those who own luxury watch brands like Hamilton, Tag Heuer, or Rolex, Ron Gordon Watch Repair offers quality watch repair services just minutes from Bryant Park. About Ron Gordon Ron Gordon Watch Repair is conveniently located at 280 Madison Avenue at 40th Street in Midtown Manhattan, New York City. The company specializes in the service and repair of high quality, luxury, watches, both modern and vintage, and repairs watches for those who wear the very best brands. The expert and namesake is Ron Gordon.
Contact:
Ron Gordon Watch Repair
Tel. 212-896-8999
Web. https://www.rongordonwatches.com/
About Ron Gordon Watch Repair
Ron Gordon Watch Repair is located at 280 Madison Ave, Ste. 510, New York, NY 10016. We provide watch repair services throughout New York City, Manhattan, Midtown Manhattan, Downtown and the boroughs of New York, NY. Read our Google Places, Yelp Reviews, Insider Pages, and City Search Reviews, online.