August 27,2014
At Ron Gordon Watch Repair we are really proud of our list of nearly 100 glowing Ron Gordon Watch Repair reviews on Superpages. As the top watch repair service in New York we get a constant stream of good reviews on Superpages, and we have to say that it thrills us to know that our customers are so happy with our work that they take the time and trouble to tell others.
Superpages is owned by Verizon and was originally Verizon Yellow Pages, the oldest review service in New York, so we are really proud to be acknowledged there by our wide customer base.
Ron Gordon Watch Repair Reviews On Superpages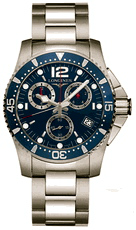 Here are just some of the Ron Gordon Watch Repair reviews on Superpages made by happy customers, together with our commentary.
"Ron Gordon is a true master at his craft. I wouldn't take my watch anywhere else in Manhattan. I have found their service to be most trustworthy, knowledgeable and efficient. And they are NICE!!! Trust me this team is a keeper. Clean beautiful store. With great Jazz music at the back ground. Ron did a great repair job on my Rado and my Baume and Mercier watches. The best in Manhattan has been coming here for 15 years".
Well, thanks. Nice to know we are NICE! Yes, we like a bit of background music; it keeps us happy while we work.
"Ron Gordon thank you for taking care of my previous Movado watch today! I will always come back to you to service any of my watches. You are the best in Manhattan take it from me. You saved my watch by replacing the seals and changing the battery and testing it out for the water resistance. Great job! I know when I went some where else it was too good to be true, the other place replaced the battery but not the seals no wonder it was cheap. Thank you for handling my Movado watch like a high end piece. Everyone who has a watch they love should come to you! You are the best!! Thank you and thank you again Ron Gordon watches!!" Susan Kennedy!
(We think she means "precious" Movado watch, but then V and C are next door to each other on the keyboard!). Thanks, Susan. We always like to check for water resistance, because you never know!
"My Rolex is exactly as I hoped it to be. You told me it takes 3 weeks to fix and I got it back exactly 3 weeks! Wow! Thank you very much for the excellent repair on my Rolex.. I did call Rolex but they told me it was too old to fix. They suggest to contact you and I did. Thanks RON!! Great job"
Thank you. We can fix most watches, even if Rolex can't!
"Ron, I received my Rolex watch back today via Fedex and I must say you are a genius at work making, my dial was so damaged you perform some kind of magic, the bracelet, the stainless steel case has no scratches, I am truly amazed at your work. I know you do take pride in your job. Well, thank you again for an amazing face lift. There are not enough stars to give you for my job. I will be recommending you to everyone here in Texas". Richard As you can see, Ron Gordon Watch Repair has customers all over the country. Thank you for your kind comments Richard.
"Thank you Ron Gordon Watch Repair for fixing my Jaeger Le Coultre watch and my Rolex. I received both today via fedex well wrapped. The Rolex was my father's look like new again. You are truly the best watch maker in NYC. You are rated top notch, No 1 in my books and I will certainly recommend you to everyone else who is reading this. You will see me again for sure."
Thank you. We just love watches. Fixing your father's old Rolex was a pleasure.
"Ron Gordon thank you for a fantastic job in repairing my father's Omega watch. New crystal makes a big difference. Thanks for polishing the case. Great work! I can see you take pride in doing your job! You are one in a million! I will always recommend you to friends and family. The best watch repair shop in NYC/Manhattan. Thanks again Ron Gordon Watch Repairs." Sharon Sher. Thank you Sharon. You're absolutely right: we do take pride in doing the job right. "I found 6 watches in my late father's drawer and decided to have them fixed (Rolex, Breitling, Tag, Omega, Jaeger LeCoultre and a old Hamilton) I went to many watch repair stores Uptown, Grand Central and downtown you name it. I did not feel comfortable with leaving my watches with any of these places. So I decided to take them to Ron Gordon watch repair shop in midtown. Right away I felt so great dealing with this guy. The best watch repair man in the US. Take it from me. The Rolex was had so many stains on the dial, the bracelet was all scratched. The Omega he took the stretch bracelet out and advise me to put a strap on. Came out perfect! Great, Great, Great place to fix your watches. These reviews are very accurate about this place. Ron just got a new customer. Trust no one else with your watch. Thank you Ron Gordon Watches for repairing my Rolex, Omega, Breitling etc. You are indeed the best Swiss watch repair man in Manhattan. You have my perfect score." Allan Shaker
Thank you for your kind comments Allan. Repairing those old beauties and getting them running again was a pleasure. Those are just a few of the Ron Gordon Watch Repair reviews on Superpages. There are many, many more. The next time your watch stops, bring it, or send it, to Ron Gordon Watch Repair. We repair them all.
About Ron Gordon Watch Repair

Ron Gordon Watch Repair is located at 280 Madison Ave, Ste. 510, New York, NY 10016. We provide watch repair services throughout New York City, Manhattan, Midtown Manhattan, Downtown and the boroughs of New York, NY. Read our Google Places, Insider Pages, and City Search Reviews, online.