New York, NY. July, 17, 2014
Ron Gordon Watch Repair, a top New York City Watch Repair service, is proud to announce their latest blog post on the etymology of the words 'watch' and 'shop' as in 'watch shop.' The post is a whimsical look at the origins of those two words, as they came to related to watches, watch repair, and even shopping for watches in New York, NY.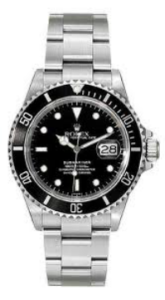 "We have fun with our blog on watch repair in NYC," explained Ron Gordon, proprietor of the Ron Gordon Watch Repair. "We noticed many searchers coming in on the phrase 'watch shop,' and so we thought it would be fun to research the origins of those words."
To learn more about watch shops and the etymology of those words, please visit https://www.rongordonwatches.com, which of course is one of the top-rated, best watch repair shops in New York, NY, located in Midtown Manhattan.
The Etymology of Watch Shop

Ironically, the word 'shop' comes ultimately from the word 'shed,' and the word 'watch,' comes from the word for wakefulness, reminding us all of the origins of the shops in the stalls at medieval markets, and the origin of the mechanical watch in alarms that were placed on clocks to keep people awake, and to wake them up at proper times. History, after all, is around us all the time, if one just knows where to look.
About Ron Gordon Watch Repair

Ron Gordon Watch Repair is conveniently located at 280 Madison Avenue at 40th Street in Midtown Manhattan, New York City. The company specializes in the service and repair of high quality, luxury, watches, both modern and vintage, and repairs watches for those who wear the very best brands. The expert and namesake is Ron Gordon.
Contact:
Ron Gordon Watch Repair
Tel. 212-896-8999
Web. https://www.rongordonwatches.com/