Smartwatches are coming. Whereas Dick Tracy gave us the concept of a Smartwatches in the popular comic strip, the day seems to be finally upon us. Apple, Google, and other tech giants are working on Smartwatches, and the Swiss Watch makers are starting to take notice.
Tag Heuer, for one, has announced plans to create a Smartwatch. As a Tag Heuer watch repair expert, I am keen to see the new watch and assess not just its technology but its style. Will it remain true to the classic beauty of Tag Heuer? Or will it be a slavish imitation of techie functional but not-that-beautiful Silicon Valley gadgets?
How will Tag Heuer combine timeless elegance with modern functions? That's what's so exciting about this announcement!
Tag Heuer Smartwatch: Opportunities Abound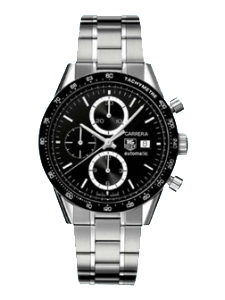 The Smartwatch industry is expected to be $60 billion dollars by 2020! Let's think about why people might want a Smartwatch in the first place.
First, Smartwatches by virtue of being on one's wrist will have access to body temperature, pulse rate and other vital signs. We already see this in Fitness, and with Tag Heuer a brand popular among the exercise and active set, we could certainly see a Tag Heuer Smartwatch that combines fitness intelligence with timeless elegance.
An example here could be that the watch could spot Atrial Fibrillation, when one's heart starts to malfunction and alert you to 'get to the nearest New York City hospital.'
Second, with a focus on time, Smartwatches are ideally positioned to be your "helpful little reminder" tool. For example, your watch might monitor the (terrible) New York City traffic or perhaps the Subway schedule, and alert you when it's time to leave for that all-important meeting in Midtown.
Third, your watch being always with you, could be sensitive to physical issues like stress or combat, and if (God forbid) you got mugged it might automatically dial 911, so the NYPD could be 'on its way' to assist you.
Fourth, the watch could be a disaster warning device. Should a terrorist attack happen or perhaps a natural disaster like flooding (or Earthquakes out in California), the watch could give you a programmed pre-warning.
Smartwatches from Tag Heuer: Blending Technology, the Body, and Timeless Elegance – Perfect for New York, NY

So you can see there are lots of interesting cross-applications for Smartwatches. The big questions are a) how you can retain the elegance of Swiss timepieces, the style that draws people to wear them in an age of digital electronics, and b) how / why the Smartwatch can find its place alongside our ubiquitous smart phones. The phones seem to be growing bigger (e.g., Apple iPhone 6), so perhaps the Smartwatch will grow 'smaller' and be the 'helpful companion' to not only your smart phone, but also your body.
I'm excited about this new technology and eagerly waiting to see Tag Heuer's prototypical Smartwatch. Stay tuned, and go back to reading those old Dick Tracy cartoons – they certainly saw much of the future, didn't they?
Ron Gordon,
Ron Gordon Watch Repair of New York, NY
http://www.rongordanwatches.com