Ron Gordon shares insights what is, and is not possible, in the area of estimating watch repair costs
As a premier luxury Watch Repair shop in New York, NY, I get many inquiries and calls about all sorts of watch repair costs. "My Breitling is broken," says the caller. "My Rolex has stopped working," says another. "How much will it cost to repair my TAG HEUER?," says a third. Of course the answer is always: "It depends." Luxury watches like Breitlings, Tag Heuers, Rolexes and the like are expensive, complicated machines. Consequently, what can go wrong with them reflects a great variety of variables. It is not really possible to give a watch estimate over the phone, so I prefer that the client drop by our convenient mid-town Manhattan watch repair shop, and I can then take a look, and give a best estimate.
Estimating the Cost of Watch Repair is Not Possible over the Phone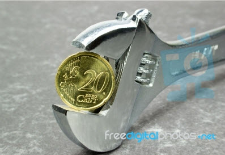 Over the phone, it's nearly impossible to estimate a repair. Indeed, some clients do not know what year their watch was made, nor have the faintest idea of what is wrong with it. It might be something as simple as a dead battery or simple broken mechanism. Or it might be something very complex. Indeed, many clients get their watches as gifts and do not know the true value of their watch. Some are astounded to learn that they have a luxury Swiss watch of one of the better brands and that their watch is worth many thousands of dollars! Repairing such a watch makes a lot of sense, of course.
Others, sadly, have fake Rolexes or very inexpensive timepieces and they are simply not worth repairing. Again, over the phone I can't really specify what the watch is, nor the true cost of the repair. So the first step is to bring the watch into our watch repair shop in New York City, and let me have a look.
Estimating the Cost of Watch Repair with the Watch

Now, even if I have the watch in my hands, it's still difficult to estimate the true cost of a repair. Time is money, so they say so there's a Catch-22 here. If I spend the time to understand what's truly wrong… then I've already invested my time. So much of the watch repair business is about trust. Trust that your brand – Rolex, Breitling, Hamilton, Vintage Zodiac – is a good or great brand, and trust that I, Ron Gordon, am one of New York's most skilled watch repairmen. I recommend anyone to read my reviews on Yelp and Google+ Local to see the credibility that comes from years of watch repair expertise.
But back to fixing that watch… So a customer will bring in a watch and sometimes they expect an estimate to be done on the spot. Sometimes this can be done if its a simple repair. But if you have a more complex repair then you have to leave it for an estimate. The reason is the watch have to be examined carefully for all kinds of problems that can occur. For instance if its a older vintage Rolex first I have to determine what is wrong, if anything is broken. Then if it needs parts I have to find out if they are still available. This will require contacting many suppliers to see if parts are still available, when the watch is over 30 years old Rolex will not supply or have the parts anymore. The same goes for vintage Heuers, Hamiltons, Zodiacs, Longines, Omegas and the list goes on.
So I highly recommend that the customer leave the watch, and I do my faithful best to give an accurate estimate.
Estimating the Cost of Newer Watch Repairs

When the watch is a newer model then the watch has to be examined for other defects like a broken dial, a broken balance staff, defective mainspring, and normal wear and tear on automatic winding parts. This is why it is very difficult to determine the cost of a repair over the phone. The watch has to be looked at physically.
Trust and Brands

Either way, the watch needs to be inspected. Many of these watches cost in the thousands of dollars – more than many a car! So if you'd bring your car into a trusted mechanic, you'd expect he'd need to look 'under the hood' to give an estimate. You'd also expect and trust him to give you a reputable estimate only after spending some time. Time is money, and expertise is not cheap. So I always really recommend that you do some due diligence on your repair person, first, and then ultimately it's about trust.
A final thought about passion. I love what I do, and I love watches. That passion for watches gives me the drive and energy to look at every fine detail. So when you choose a watch repair service in New York City, be sure to choose one that has not just a nice store or a pretty website, but one in which the owner has a passion for watches.
About Ron Gordon Watch Repair

Ron Gordon Watch Repair is located at 280 Madison Ave, Ste. 510, New York, NY 10016. We provide watch repair services throughout New York City, Manhattan, Midtown Manhattan, Downtown and the boroughs of New York, NY. Read our Google Places, Insider Pages, and City Search Reviews, online.