Ron Gordon Watch Repair, a top luxury Watch Repair service in New York, NY, is proud to announce their latest blog post as part of a new series, "on time." In this latest post, Ron Gordon shares tips and tricks on how to spot a fake watch in Manhattan. Manhattan, of course, is a center of both style and entrepreneurship and many New York City residents and tourists alike are befuddled by fake Rolex watches, fake Tag Heuers and other fake luxury watch brands.
"If it sounds too good to be true, it probably is," explained Ron Gordon, proprietor of the Ron Gordon Watch Repair. "We have quite a few inquiries about how to tell if it is a fake Rolex, or how to tell a fake Breitling watch from a real one, etc., so we thought it would be fun and useful to post some tips to our blog about how to identify fake watches."
To learn more about how to spot a fake Rolex, or other fake watch, visit Ron Gordon Watch Repair at https://www.rongordonwatches.com/. There one will find informative blog posts and other facts about luxury watch repair in New York, NY.
How to Spot a Fake Watch: Some Quick Tips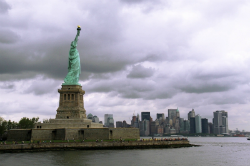 The blog post is not overly technical. Rather, Ron Gordon shares common-sense insights into how to spot fake watches, such as how to spot a fake Rolex. For example, just remember that if it sounds too good to be true, it probably is. For example, if the price is very, very low on a brand like a Rolex, Breitling, or even vintage Zodica, that is a red flag. Secondly, trust one's instincts. The average consumer might know little about how to distinguish a fake Rolex from a real, authentic Rolex, but everyone has gut instincts. If the person selling the watch is pushy or seems suspicious, that's another red flag. Finally, if one is going to spend several thousand dollars on a watch, bring it in to Ron Gordon Watch Repair and for a reasonable fee, the company can render an opinion.
About Ron Gordon

Ron Gordon Watch Repair is conveniently located at 280 Madison Avenue at 40th Street in Midtown Manhattan, New York City. The company specializes in the service and repair of high quality, luxury, watches, both modern and vintage, and repairs watches for those who wear the very best brands. The expert and namesake is Ron Gordon.
Contact:
Ron Gordon Watch Repair
Tel. 212-896-8999
Web. https://www.rongordonwatches.com/