Ron Gordon shares some tips about finding his watch repair business in Midtown Manhattan, New York City
What do they say in real estate? Location, location, location. Let me share some thoughts about our own Midtown Manhattan location.
As a premier luxury Watch Repair shop in New York, NY, we are located at 280 Madison Ave, Ste, 510, New York, NY. That places us right in the heart of Midtown Manhattan near many landmarks, among them: Grand Central Station. To get to our watch repair shop from Grand Central, just walk out on 42nd street, over to Madison Ave and down to 40th. That means we are just about two blocks south of the Grand Central Terminal!
Why Grand Central Matters to Convenient Watch Repair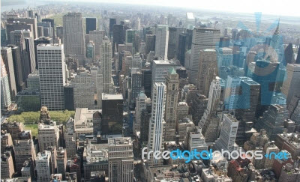 Grand Central is a place of great commutes – in and out of New York City from the suburbs, especially places North like Yonkers, The Bronx, New Rochelle and the Connecticut suburbs. So if you are commuting on Metro North, having a watch repair shop just a few blocks from Grand Central makes it really easy! Just call us ahead of time, or drop by for an estimate, and then we'll call you when your watch is ready to pick up.
We are also close by to many local businesses such as the New Horizons Computer Learning Center, the Midtown Medical Group, Contemporary Dental Implant and even the Consulate General of Haiti and the Consulate General of Mexico. Midtown has its share of cafes and restaurants as well, with a Starbucks on nearly every corner.
Our watch repair shop is also nearby to Bryant Park, and the State University of New York college of Optometry. But what's the best for most people is how centrally located we are.
Watch Repair and Midtown Manhattan New York

It's a funny thing, however, being in Midtown. You would think that our watch repair customers would almost always be New Yorkers or at least commuters, but we get people who have luxury watch brands like Hamiltons, Tag Heuers, Breitlings and other expensive, quality watches that need repair and they drive in or commute in just to bring in their watch for repair.
We have had customers as far away as Long Island or farther north into Connecticut, who make a special trip into Midtown Manhattan to bring in a treasured watch for repair. I guess when it's an expensive watch, or even more important, a treasured family heirloom, people want their watches repaired by one of New York City's experts.
After all, with these watches costing into the thousands, you don't want just a novice to "repair" the watch only to damage it later on! So location, location, location in this sense doesn't matter to many people, what does is the quality of our watch repair.
Vintage Zodiac Watch Repair and Midtown

That brings us to vintage Zodiacs. These are beautiful timepieces, and we get many clients from all over the USA who have vintage Zodiacs, and they send their watches in by mail for an estimate and then a repair. After all, if you are out in Topeka, Kansas, or Tulsa, Oklahoma, you won't find a vintage Zodiac watch repair expert on every corner! So really being in Midtown isn't as important as you'd think: people will go that extra mile to get their watch repaired by someone who loves and knows watches, whereever he is located be that Midtown Manhattan or anywhere else.
Murry Hill and Midtown Watch Repair

Finally, let me share some information about Murray Hill, which is technically our neighborhood here in Midtown:
Situated along the East River and bordering Chelsea to the west, Murray Hill is a conventional neighborhood filled with doorman buildings that house both long-time residents and new college grads looking for somewhat reasonable rent.
Known as "Curry Hill" due to its slew of Indian eateries, the area is also cluttered with restaurants offering everything from Italian to Thai, which line Third Avenue and attract hordes of young professionals and scrub-wearing staff members from nearby NYU Medical Center.
Once the restaurant crowd pours back out onto the streets later at night, the Murray Hill's bars and lounges open their doors to the preppy post-grads bouncing from haunt to haunt to flirt, dance, and drink heavily.
From lounging on the steps of the New York Public Library to vegging out at Bryant Park and hitting after-work Happy Hours, Murray Hill provides a good scene for a post-college crowd looking to relive its academic party years.
So we get a lot of foodies and college folks as well, especially in the summertime when the weather is good. People love to eat outdoors in Manhattan and enjoy one of its better parks.
Location, Location, Location

So, in sum, location does matter (if you're in a hurry, if you work or commute into Midtown), and then again it doesn't (if you are looking for the best watch repair in Midtown Manhattan or anywhere for that matter. It's ultimately "all about the watches."
About Ron Gordon Watch Repair

Ron Gordon Watch Repair is located at 280 Madison Ave, Ste. 510, New York, NY 10016. We provide watch repair services throughout New York City, Manhattan, Midtown Manhattan, Downtown and the boroughs of New York, NY. Read our Google Places, Insider Pages, and City Search Reviews, online.