New York, NY. November 17, 2015. Ron Gordon Watches, NYC, New York City's top-rated watch repair service, is proud to announce a new blog post on luxury gift ideas just in time for the Holiday season. Since Ron Gordon not only repairs watches in New York City but acts as the personal confidant for people seeking to understand Swiss luxury watches of all types, he is ideally positioned to share some gift ideas concerning watches, especially major brands such as Rolex, Hamilton and Tag Heuer.
"As the Holidays come around, people often scramble to find gift ideas for the special someone. Watches, of course, are a top gift idea," explained Ron Gordon proprietor of Ron Gordon Watch Repair. "What's novel about our blog post is we touch on how older, heirloom watches might be an unusual and fun gift idea."
Information about luxury watch repair in New York and other details about where to purchase a fine Swiss watch are available on the website as well.
Here Come the Holidays: Gift Ideas and Luxury Swiss Watches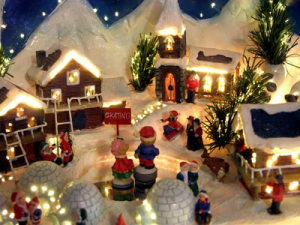 Among the gift ideas are the following. First and foremost, the blog post emphasizes that running out and buying a brand new Rolex, Tag Heuer, or Longines watch – while fine, isn't the most original of ideas. Instead, for example, many families have heirloom watches that are passed down from generation to generation. These older watches might need a tune up, or quick repair. By bringing in their heirloom Tag Heuer, Hamilton or Breitling watch into Ron Gordon Watch Repair's Midtown shop, a person can be sure that when they gift the watch it will be in tip-top condition. In fact, giving a family heirloom that is a luxury watch has two advantages: 1) the watch itself is a thing of timeless beauty, and 2) the watch connects to the family, making it have a sentimentality that no new watch can convey. In addition to this basic concept, the blog post gives seven other unique gift ideas surrounding luxury Swiss watches. Happy Holidays!
About Ron Gordon
Ron Gordon Watch Repair is conveniently located at 280 Madison Avenue at 40th Street in Midtown Manhattan, New York City. The company specializes in the service and repair of high quality, luxury, watches, both modern and vintage, and repairs watches for those who wear the very best brands. The expert and namesake is Ron Gordon.
Contact:
Ron Gordon Watch Repair
Tel. 212-896-8999
Web. https://www.rongordonwatches.com/