New York, NY. December 9, 2015. Ron Gordon Watches, NYC, New York City's top-rated watch repair service, is proud to announce a new blog post on USA-made watches, clocks, and timepieces. The blog post is a mashup of the more interesting USA-based brands. While Ron Gordon Watch Repair works generally with Swiss watch brands, proprietor Ron Gordon keeps a keen eye on everything relating to the industry.
"One of the things I love about watches and about watch repair is the diversity of creativity," explained Ron Gordon proprietor of Ron Gordon Watch Repair. "The USA is experiencing a rebirth of sorts of both interest in luxury watches and in the watch industry itself here in North America. This month's timely blog post overviews some USA watches that watch lovers may not (yet) know about."
Information about luxury watch repair in New York and other details about watch repair, in general, are available on the company's website.
Just in Time for the Holidays: a Round-up of American Watches
The blog posts overviews both new and old American watch brands. For example, it starts with Chelsea Clock, which has been manufacturing in the USA since 1897. On the other end of the spectrum, it discusses the Star Wars watch from Devon as well as the Apple Watch – both emblematic of America's love with technology. In the middle of the post, Ron overviews many of the other watch manufacturers, providing both a description and link to the various websites. Amidst their holiday shopping, New Yorkers are encouraged to read the blog post and surf over to the many lesser known American manufacturers. In competition with the Swiss for luxury watches, America is now home to its own luxury watch industry.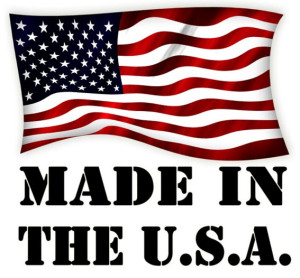 It all bears watching! And, when it's time for repairs, of course citizens of New York City turn to NYC's top watch repair shop: Ron Gordon Watch Repair.
About Ron Gordon
Ron Gordon Watch Repair is conveniently located at 280 Madison Avenue at 40th Street in Midtown Manhattan, New York City. The company specializes in the service and repair of high quality, luxury, watches, both modern and vintage, and repairs watches for those who wear the very best brands. The expert and namesake is Ron Gordon.
Contact:
Ron Gordon Watch Repair
Tel. 212-896-8999
Web. https://www.rongordonwatches.com/