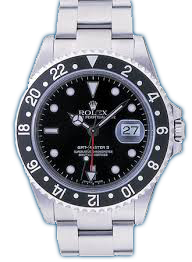 As one of New York City's top rated Rolex watch services, we examine quite a few Rolex watches in our shop. We love the Rolex brand because nothing spells elegance and luxury like a beautiful Rolex, whether it is on the arm of a man or of a woman. Unfortunately, the fraudsters and crooks also love the Rolex brand. Rolex watches are among those that are most commonly duplicated; in fact, fake Rolexes can be a dime a dozen on the streets of New York City, even here in Midtown.
On occasion, therefore, we have posted to our blog information on how to spot a fake Rolex. Here are some links to former blog posts:
1) How to Spot a Fake / Counterfeit Rolex watch – Top 10 Ways (October, 2011)
2) How to Spot a Fake Rolex (Master List, November, 2013)
New Tips on How to Spot a Fake Rolex
In addition, some new information has come to light that we thought would be interesting to share with our readers. Check out the following information about how to spot a fake Rolex:
Remove the bracelet or strap at the 12 o'clock side of the watch and read the number between the lugs. Example the number 16610 is supposed to be an all steel Rolex submariner. If you are looking at this watch and its an 18k and stainless steel Submariner then all the gold parts have been added and more likley to be non Rolex parts.


Another example is that you could have an 18k gold Rolex with a genuine Rolex movement with the correct number on the 12 o'clock side and it still could be an imposture. You have to check the head hallmark on the inside of the case back of the watch. The one on the left side is a fake, notice that the head is misshaped the nose is ugly and big. The one on the right is real, you can see that the hallmark is more detailed and precise.

Another way to spot a fake look at the dial on the left, this one is real and the one on the right is fake. The one on the right says T Swiss Made T at 6 o'clock. The T stands for tritium. Real Rolex mother of pearl roman numeral dials do not have tritium on them and they will not have T swiss made T at 6 o'clock.

Note: for each graphic, CLICK to enlarge!
Service for Your (Fake or Real) Rolex: Some Thoughts
Now, let's get back to service. We are a service and repair shop for all types of luxury watches including Rolex watches. If you are absolutely positive that you have a true Rolex, of course you're going to want to take care of this fantastic luxury timepiece. Like a fine automobile such as a BMW or Mercedes, you should bring your watch in for periodic service appointments. Or, if it is not working, doesn't look very good, or is not keeping time in an accurate fashion, of course bring your watch in for service.
However, there is another scenario. Perhaps you are given this Rolex from grandma or grandpa, or some other loving family member, and you're not sure if it's real. Or perhaps you think it's real, but you may find out that it is not real, but is in fact a fake Rolex. You, as the average consumer, may not be able to distinguish a fake Rolex from a real Rolex!
In this case, you can certainly bring in your Rolex for service. We will first check it out and can tell you whether it is a fake Rolex or real Rolex. Secondly, if, it is a real Rolex, of course will be happy to service it for you and get it in tip top shape.
Rolex Fakes: Don't Add Insult to Injury
What you do not want to do is to add insult to injury by taking your fake Rolex to an unscrupulous watch repair shop, which will repair it as if it were a real Rolex, and charge you a hefty price. Only real Rolexes are really worth the kind of service that we provide here in our shop.