New York, NY – March 23, 2017. Ron Gordon Watch Repair, a top-rated watch repair service for NY, New York, and a specialist in Swiss watch repair in New York City at https://www.rongordonwatches.com/, is proud to announce the latest blog post on the company's lively blog.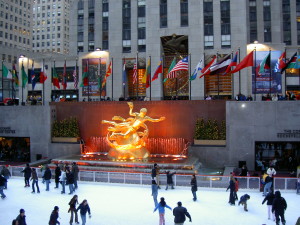 This month's blog post draws attention to an incredible partnership between RGM Watch Co and Martin Guitar. The two companies collaborated to produce the two millionth guitar, combining both guitar and watch into a synergistic fusion of two incredible technologies – watch making and guitar building.
"Of course, most of the watches we repair here in our NYC watch repair shop are Swiss-made," explained Ron Gordon, proprietor of Ron Gordon Watch Repair. "However, our blog shares a passion for watches with the wider community, so when we saw this announcement and watched the video on YouTube, we truly wanted to share it with everyone. It's not either/or thinking, but rather both/and thinking when it comes to watch passion."
Watch Repair in New York City: More than Watches
Many things in life are more than material goods. Wine, for example, is more than just something to drink, and cars can be more than something to drive (though both can be just something to drink, or drive (but of course, not at the same time!). So it goes with watches. While many people are content to wear a simple Timex watch, those who can afford it, and are passionate about beauty will often become interested in Swiss watches. Rolex, of course, is probably the Swiss luxury watch brand with the highest brand awareness. But, among the watch cognoscenti, new American brands such as RGM Watch Co are coming to the fore. Indeed, many people who are passionate about watches are passionate about arts and the finer things in life, in general. By drawing attention to this incredible partnership between RGM Watch Co and Martin Guitar, Ron Gordon Watch Repair hopes to use its blog to grow the community interested in fine watches of all types and nationality. Even those who do not own an expensive Swiss watch can benefit from watching these videos or reading about the partnership, just as a person who may never own a Picasso or a Van Gogh can benefit from a trip to New York City's famed Metropolitan Museum of Art to merely admire human genius at work.
About Ron Gordon
Ron Gordon Watch Repair is conveniently located at 280 Madison Avenue at 40th Street in Midtown Manhattan, New York City. The company specializes in the service and repair of high quality, luxury, watches, both modern and vintage, and repairs watches for those who wear the very best brands. The expert and namesake is Ron Gordon.
Contact:
Ron Gordon Watch Repair
Tel. 212-896-8999
Web. https://www.rongordonwatches.com/