New York, NY – May 24, 2017. Ron Gordon Watch Repair, a top-rated watch repair service for NY, New York, is proud to announce a new blog post on "who owns what" in the watch industry.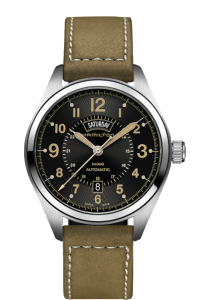 The company uses its informative blog to share a passion for luxury watches; Ron Gordon Watch Repair is known as the "goto" watch repair shop for brands as diverse as Rolex, Tag Heuer, and Rado.
"The brand that is visible on a watch may not be indicative of the true company that owns it," explained Ron Gordon, proprietor of Ron Gordon Watch Repair. "For this reason, we thought it would be fun to point out 'who owns what' in the luxury watch industry. We repair many of the brands (but not all), so interested parties are encouraged to call in if they have a watch problem to verify that we can repair that brand."
Watch Brand Identity: Who Owns What?
The reality of watches, of course, is that if someone just wants to know the time they can buy an inexpensive watch using Quartz crystal technology. Those watches are highly accurate and durable. Indeed, someone could dispense with wearing a watch altogether and just rely on the ubiquitous cell phone that nearly every person in New York City has. But when it comes to style and a passion for workmanship, people turn to high profile brands such as Breitling, Rolex, or Hamilton to showcase not just their timepiece but their commitment to excellence. Nothing says style like a Rolex watch on one's arm, and nothing says that you know something about watch history like a vintage Zodiac. Over the years, however, the watch industry like so many others throughout the world has undergone consolidation. Many "independent" watch companies have become owned by larger, major brands. By posting this handy list to its blog, Ron Gordon Watch Repair is peeling back the curtain so that persons who share a passion for watches and a passion for style can see who truly owns the watch band on their arm. Knowledge, in short, is power.
About Ron Gordon
Ron Gordon Watch Repair is conveniently located at 280 Madison Avenue at 40th Street in Midtown Manhattan, New York City. The company specializes in the service and repair of high quality, luxury, watches, both modern and vintage, and repairs watches for those who wear the very best brands. The expert and namesake is Ron Gordon.
Contact:
Ron Gordon Watch Repair
Tel. 212-896-8999
Web. https://www.rongordonwatches.com/