New York, NY – June 25, 2017. Ron Gordon Watch Repair, a top-rated watch repair service for NY, New York, is proud to announce a new blog post on featured divers' watches as announced at Baselworld 2017 as well as repair issues for Tag Heuer, Omega, and Rolex brands of divers' watches.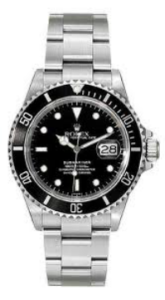 The company uses its informative blog to share monthly featured articles on luxury watches; Ron Gordon Watch Repair is known as the "goto" watch repair shop for brands as diverse as Rolex, Tag Heuer, and Omega.
"Many stylish New Yorkers have a fondness for so-called divers' watches," explained Ron Gordon, proprietor of Ron Gordon Watch Repair. "For this reason, we were keenly interested in three exciting divers watches as announced at BaselWorld 2017 – namely, Rolex, Tag Heuer, and Omega brands. Our blog post goes into a bit about the whole 'divers watch' phenomenon and then identifies three examples of divers watches from the industry's premier annual show on watches held in Basel, Switzerland."
To read the new blog post on divers' watches, visit https://www.rongordonwatches.com/2017/06/divers-watches/.  Those who own divers' watches can seek out Ron Gordon Watch Repair for watch tune-ups prior to a diving expedition, or if the watch is non-functioning, Ron Gordon Watch Repair is known as one of the premier watch repair shops in New York, NY. The company website has brand pages for Rolex, Tag Heuer, and Omega where an interested person can learn about typical repairs. Anyone with serious interest, however, is urged to first visit the website, and then reach out to bring the watch into the shop for an inspection and estimate.
Divers Watches: Whether a Diver or Not, These Watches Communicate Style
Though New York City is located on the Atlantic ocean, and – of course – one of the largest and most historic ports in the United States, most New Yorkers don't automatically think "New York" when they think "divers' watch." That said, Ron Gordon Watch Repair sees more of its fair share of luxury divers' watches from key brands such as Rolex, Tag Heuer, and/or Omega from persons who own so-called "Divers watches." Most fall into one of two groups. Either they are a person who is actually going diving or is an avid scuba diver, and so needs the watch for that purpose. Or, they are a person who isn't actually an active diver and just purchases the watch for its style. In either case, the blog showcases three of the most impressive divers' watches from the recent 2017 BaselWorld watch show, and reminds readers that it's OK just to own a watch for the style itself. Through its blog, its person-to-person interactions in the New York City watch repair shop, and through other customer interactions, Ron Gordon Watch Repair recognizes that a passion for luxury watches joins people of many diverse communities. The latest post on divers' watches is just the latest example of how style and performance can be combined by brands like Rolex, Tag Heuer, and Omega.
About Ron Gordon
Ron Gordon Watch Repair is conveniently located at 280 Madison Avenue at 40th Street in Midtown Manhattan, New York City. The company specializes in the service and repair of high quality, luxury, watches, both modern and vintage, and repairs watches for those who wear the very best brands. The expert and namesake is Ron Gordon.
Contact:
Ron Gordon Watch Repair
Tel. 212-896-8999
Web. https://www.rongordonwatches.com/