Many of the luxury watch repair brands that we repair here in New York City – from Rolex repair to Omega or Tag Heuer repair to IWC or Baume Mercier – have self-winding watches.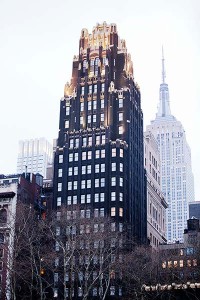 This is a pretty neat feature in that the watch basically siphons energy from you as you move you arm, and go about your daily  business. By harnessing this body motion, the watch stays wound and you don't have to remember to wind it. It's definitely cool to have this. However, if you don't wear the watch frequently enough, it can stop working, giving you a false indication that it's broken… or in some situations the mechanism can actually be broken. As is always true in watch repair, "it depends." So if you have a self-winding watch, and you're not sure if it's working or not, we can inspect it (plus give your recommendations on needed repairs or tuneups).
More Information on Self-Winding Watches
Here is some more information on the problems of self-winding watches.
You may experience that your self-winding watch occasionally stops overnight or appears to be running slowing. This does not, however, necessarily indicate a malfunction or defect in the watch. In most cases, the problem is related to the power reserve in the watch that has not been properly initiated or may be the result of too insufficient wrist action while wearing the watch. For a self-winding watch to function properly (and this includes all the major brands like Rolex, Tag Heuer, IWC, etc.), the mainspring must build up a sufficient power reserve. Many people are unaware of the so-called "initiation process," i.e. that a self-winding watch needs to be wound first manually before it will run automatically. Without deploying the initiation process, the watch will never operate properly or consistently.
To initiate the power reserve, the watch must be wound manually. Turn the winding crown at the 3 o'clock position, in a clockwise direction for about 40 revolutions. This start up wind is usually sufficient for most automatic watches.
After completion of the initiation process, the watch will wind itself automatically (rebuilding the power reserve) by means of an oscillation weight that shifts every time the watch's position is changed by the action of the arm and wrist.
We recommend that a self-winding watch should be worn at least eight hours a day to maximize the power reserve. It this is not possible or if the watch has been off the wrist for more that 15-20 hours, the initiation process must be repeated.
Getting Your Watch Inspected and Repaired
In summary, we're fascinated by self-winding watches because of the ease that they bring to watch wearers, but have to advise that you do have to pay attention to the status of your watch. If it's just depleted, then follow the instructions above. If, however, it isn't working, then by all means call us, and bring the watch by for an inspection. We repair all the top brands of luxury watches, not just Rolex, so don't hesitate. We're NYC's #1 watch repair service for a reason!