New York, NY – July 25, 2017. Ron Gordon Watch Repair, a top-rated watch repair service for NY, New York, is proud to announce a new blog post on the "mystery" of magnetized watches. The company is New York City's leading watch repair shop for key brands such as Rolex, Omega, and Tag Heuer. Mechanical watches can be impacted by magnetism from common devices, and the post dives into the "mystery" of how magnetism can impact watch performance.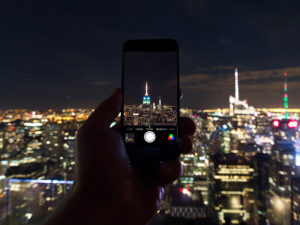 The company uses its informative blog to share monthly featured articles on luxury watches; Ron Gordon Watch Repair is known as the "goto" watch repair shop for brands as diverse as Rolex, Tag Heuer, and Omega.
"Magnetism can have a very strange effect on mechanical watches," explained Ron Gordon, proprietor of Ron Gordon Watch Repair. "It's not uncommon for us to see a quality Rolex watch, for example, that suddenly stops to perform accurately because of a magnetic impact. The customer is unaware, and just mystified at why his precious Rolex no longer keeps time accurately. Our post explains the mystery of magnetism, and points out that we are the #1 watch repair shop in New York City for brands as diverse as Rolex, Omega, and Tag Heuer – all of which can be adversely impacted by magnetism."
To read the new blog post on watch repair and magnetism, visit https://www.rongordonwatches.com/2017/07/nyc-watch-repair-2/.  Those who own Rolex watches are urged to visit the Rolex watch repair information page at https://www.rongordonwatches.com/rolex-repair/.  Other brands can be visited on the website, as well. Persons who believe that their luxury Swiss watch may be impacted by magnetism, however, are urged to call the shop and schedule an estimate, as there are many possible reasons why a watch can stop performing accurately.
The Mystery of Magnetism and Watch Repair
Today's busy New Yorker is also today's digitally connected New Yorker. Nearly everyone has a mobile phone, and many have other gadgets such as tablets or even TVs that can exude magnetic fields. Many New Yorkers work in large buildings in Manhattan, and those buildings often have security features that can emit magnetic fields. A law office or Court House, for example, may require that visitors go through a magnetic inspection device before entering the building. Many women and even some men now have handbags or briefcases that have magnetic clasps. The blog post explains, in detail, the many sources of magnetism. Secondly, it explains that once a mechanical watch has suffered an "attack" from a magnetic field, it may not work in a consistent fashion. The mystery that can result is that, on one day, the watch fails to keep accurate time, and on other day, it works perfectly. The impact of magnetism on luxury watches, in other words, is uneven. Finally, when the consumer begins to suspect that his watch has somehow been damaged, he has to identify the best watch repair shop in New York City. Many watch repair shops are low budget outfits that do not service high end brands like Rolex, Omega, or Tag Heuer. Others are factory-specified but can be too expensive and slow. In this way, the consumer often has to do a little digging on the Internet to discover Ron Gordon Watch Repair. 
With a lively blog and a passion for watches, Ron Gordon shares his knowledge of watches so that New Yorkers of all persuasions can learn a little about the mysterious and fascinating world of watches.
About Ron Gordon
Ron Gordon Watch Repair is conveniently located at 280 Madison Avenue at 40th Street in Midtown Manhattan, New York City. The company specializes in the service and repair of high quality, luxury, watches, both modern and vintage, and repairs watches for those who wear the very best brands. The expert and namesake is Ron Gordon.
Contact:
Ron Gordon Watch Repair
Tel. 212-896-8999
Web. https://www.rongordonwatches.com/
---
Photo credit: mhankemann via Foter.com / CC BY