New York, NY – January 24, 2018. Ron Gordon Watch Repair, a top-rated TAG Heuer watch repair service for NY, New York, is proud to announce a new blog post on the re-issue of the famed TAG Heuer Monza. As New York City's premier watch repair shop for everything TAG Heuer, Ron Gordon Watch Repair is passionate about keeping clients informed about what's new and exciting in the watch industry.

"Not everyone knows the history of the TAG Heuer brand," explained Ron Gordon, proprietor of Ron Gordon Watch Repair. "Accordingly, our post explains the historical significance of this re-issue and points the reader towards sources for more information. Both TAG Heuer fans and those new to luxury watches will find a lot to learn in our post, and it gives those who own an original (or a reissue) of the TAG Heuer Monza a great deal to talk about."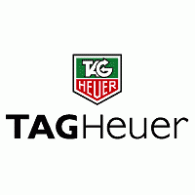 The post has links to more detailed coverage of the watch reissue, and a discussion of some of the watch's key features. Interestingly, Ron Gordon Watch Repair has established a reputation as New York City's best shop for TAG Heuer repairs. Many New Yorkers bring in a non-functioning TAG Heuer for a repair, or those who are a little more organized, bring in a watch for a tune-up or evaluation. Indeed, some folks who may be interested in purchasing a vintage TAG Heuer have brought their watch in for an inspection and pre-purchase evaluation, just to be sure that the watch is authentic and in working order (or at least can be repaired).Persons interested in the repair of TAG Heuer watches, should visit https://www.rongordonwatches.com/tag-heuer/. There, they can see what a typical repair is like, as well as learn about the procedures involved in a partial or complete maintenance. It should be noted that since TAG Heuer watches are luxury timepieces that are quite expensive, it is worth it to bring a watch in for an inspection and regular repair. In that way, a watch can be guaranteed to stay in working order and its value best preserved.
About Ron Gordon Watch Repair
Ron Gordon Watch Repair is conveniently located at 280 Madison Avenue at 40th Street in Midtown Manhattan, New York City. The company specializes in the service and repair of high quality, luxury, watches, both modern and vintage, and repairs watches for those who wear the very best brands. The expert and namesake is Ron Gordon.
Contact:
Ron Gordon Watch Repair
Tel. 212-896-8999
Web. https://www.rongordonwatches.com/