New York, NY – April 25, 2018. Ron Gordon Watch Repair, a top-rated Rolex watch repair service in New York City, is proud to announce a new blog post on Rolex watches and their announcements at BaselWorld 2018. BaselWorld, of course, is the world's preeminent watch and jewelry trade show held annually in Basel, Switzerland. As New York City's premier watch repair shop for everything that relates to Rolex watches and Rolex watch repair, Ron Gordon Watch Repair is excited to discuss some of the Rolex announcements from the show.

"Rolex is one of our favorite luxury watch brands, and so we're very keen to showcase some of the new announcements from BaselWorld," explained Ron Gordon, proprietor of Ron Gordon Watch Repair. "Not everyone can make the trek to BaselWorld, but with the Internet, one can see the new watches on the Rolex website and even watch some cool videos on YouTube. Accordingly, our blog goes over the Rolex announcements with some commentary by us."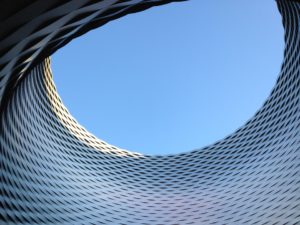 To read the new blog post on Rolex watches at BaselWorld, visit https://www.rongordonwatches.com/2018/04/new-rolex-watches-from-baselworld-2018/. The blog post has links to the BaselWorld and Rolex websites where interested persons can go deeper into detail and even see photographs of these exciting new timepieces. The blog post also reminds people that Ron Gordon Watch Repair is known as THE place for Rolex repair in New York City. Often, people own a Rolex and it's time for a watch tune-up and general repair. Or, they've inherited a Rolex from a family member, and they need to get the beloved heirloom up to best working condition. They can bring the Rolex into the watch repair shop, and Ron can inspect it and give recommendations as to what needs to be done in terms of on-going maintenance and, if necessary, provide an estimate on needed repairs. Rolex watches are not cheap, and it is important to keep them in top working condition. There is no point in owning a Rolex if one cannot "show it off" by wearing it either on a daily basis or at least on special occasions. Finally, many people in New York City are looking for pre-owned Rolexes and are concerned about either a) the authenticity of the watch they are planning to buy, and/or b) the condition of the watch. In any case, whatever the issue is with respect to a Rolex watch, bringing it into Ron Gordon Watch Repair is a first step. For a reasonable fee, Ron can inspect the watch and give recommendations as to tune-up and/or repair issues.
Finally, to circle back to BaselWorld, buying a Rolex watch is participating in one of the most historic watch brands on the planet. The new announcements of Rolex watches at BaselWorld speak to the future, and the many Rolex watches on the wrists of New Yorkers speak to the brand's storied past.
About Ron Gordon Watch Repair
Ron Gordon Watch Repair is conveniently located at 280 Madison Avenue at 40th Street in Midtown Manhattan, New York City. The company specializes in the service and repair of high quality, luxury, watches, both modern and vintage, and repairs watches for those who wear the very best brands. The expert and namesake is Ron Gordon.
Contact:
Ron Gordon Watch Repair
Tel. 212-896-8999
Web. https://www.rongordonwatches.com/