New York, NY – July 26, 2018. Ron Gordon Watch Repair, the place to go for New York City Rolex Repair, is proud to announce a new post to its blog on nine reasons to love Rolex and New York City. Based in the heart of New York City, Ron Gordon Watch Repair shares a passion for the largest city in the United States and the most visible watch brand on the planet, Rolex, in the new blog post.
"With summer in full swing, we thought it was a great time to share our love for New York City and our passion for everything Rolex watches," explained Ron Gordon, proprietor of Ron Gordon Watch Repair. "We are known as the goto place in New York city for Rolex Repair, but many people don't realize what's unique about the storied Swiss watch brand. Check out our new blog post to learn nine reasons for our twin loves, New York and Rolex."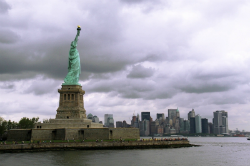 To read the new blog post on New York City and Rolex watches, visit https://www.rongordonwatches.com/2018/07/rolex/.  To learn more about Rolex watch repair in NYC visit the landing page at https://www.rongordonwatches.com/rolex-repair/.
A Passion for Rolex and a Passion for New York City
Rolex watches are, of course, the most recognized luxury watch brand on the planet. The post explains some of the inside issues with the brand and why slowly and surely Rolex continually builds itself as a brand.  For example, watch lovers will know brands like Omega, Hamilton, or Tag Heuer – all great watch brands. And sure everyone knows Timex, but Timex of course is hardly a luxury brand. But EVERYONE knows Rolex and EVERYONE knows that Rolex stands for luxury watches. Indeed, even if the person you are speaking to knows nothing about Swiss watches, he'll surely know Rolex and he'll surely know that Rolex is one of the best watch brands. Why, Rolex watches are no doubt the most highly pirated brands. The question "How to detect a fake Rolex" is a common one, again showing that everyone knows the brand. Second, like New York City, Rolex is a brand of continuity. New York City has been the largest city in the US for centuries, and Rolex has been the most visible luxury watch brand for nearly as long a time. The continuity of the brands leads to the next similarity. Both New York and Rolex are high value brands. Anyone who has checked real estate prices in New York knows that the prices are sky-high and going higher. Similarly, Rolex watch prices aren't exactly cheap and Ron Gordon Watch Repair repairs many Rolexes which are family heirlooms. Rolex watches, in short, hold their value. For these reasons, it's no surprise that Rolex watches are the #1 brand repaired at the shop. Any person who owns (or has inherited) a Rolex Watch is urged to contact the shop and at least reach out for an inspection if not for a repair. Rolex watches are objects of art and it's a shame to leave them home. They should be proudly worn, and worn proudly along the streets and avenues of the greatest city in America, New York City.
About Ron Gordon Watch Repair
Ron Gordon Watch Repair is conveniently located at 280 Madison Avenue at 40th Street in Midtown Manhattan, New York City. The company specializes in the service and repair of high quality, luxury, watches, both modern and vintage, and repairs watches for those who wear the very best brands. The expert and namesake is Ron Gordon.
Contact:
Ron Gordon Watch Repair
Tel. 212-896-8999
Web. https://www.rongordonwatches.com/