New York, NY – August 28, 2018. Ron Gordon Watch Repair, the place to go for New York City Luxury Watch Repair, is proud to announce a new post to its blog on James Bond, his movies, and the watches worn by various "James Bonds" over the history of the genre. The post is fun homage to the end of summer, as New Yorkers turn to the movies to escape summer heat, yet look eagerly towards the best time of year in New York City: the fall.
"Who doesn't like a James Bond flick?," explained Ron Gordon, proprietor of Ron Gordon Watch Repair. "We had some fun taking an analysis of James Bond's watch history and commenting on which watch was worn in which movie. With a little organization, some patterns emerge."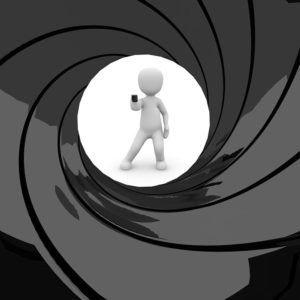 To read the new blog post on James Bond and luxury watches, visit https://www.rongordonwatches.com/2018/08/rolex-bond/. Ron Gordon Watch Repair repairs many of the watches worn by James Bond. For example, to learn more about Rolex watch repair in NYC visit the landing page at https://www.rongordonwatches.com/rolex-repair/.
Patterns in James Bond's Love Affair with Watches
An analysis of James Bond and watches shows some key patterns. First, James Bond starts out as a lover of Rolex watches. His early films are replete with Rolex watches. However, over time Bond evolves to other brands such as Tag Heuer, Omega, and even Breitling. Third, there is a period of time in which Bond wears Seiko's watches, which might cause one to wonder whether "product placement" was at work. Who knows? What is known is that James Bond did a lot to grow a passion for luxury watches among many teenagers and others who enjoyed the film. What is also known is that Ron Gordon Watch Repair is known as the best watch repair shop in New York City for luxury watch repair. Anyone who owns a Rolex, for example, is urged to bookmark the website and/or stop by the shop for a "tune up." While we can't all be James Bond, we can all share his passion for luxury and for incredible watches.
The blog post also points out that one need not choose among watch brands. We can, after all, "collect them all," or absent the funds necessary to do so, we can, "admire them all," just as most of us would admire the various men who have played "James Bond" over the years and brought a welcome relief from reality to many a New Yorker during the "Dog Days" of August.
About Ron Gordon Watch Repair
Ron Gordon Watch Repair is conveniently located at 280 Madison Avenue at 40th Street in Midtown Manhattan, New York City. The company specializes in the service and repair of high quality, luxury, watches, both modern and vintage, and repairs watches for those who wear the very best brands. The expert and namesake is Ron Gordon.
Contact:
Ron Gordon Watch Repair
Tel. 212-896-8999
Web. https://www.rongordonwatches.com/