New York, NY – September 28, 2018. Ron Gordon Watch Repair, New York City's top Tag Heuer repair shop, is proud to announce a new blog post on the exciting Tag Heuer carbon collection, specifically the Aquaracer Carbon Special Edition. The Aquaracer Carbon Series is new from the storied Swiss watch maker and capitalizes on the brand's reputation as one of the top Swiss brands that combine luxury and sport for those who have a passion for luxury watches. Noted as one of the best, if not the best, watch repair experts by which to have a Tag Heuer repaired in New York City, Ron Gordon uses his blog to identify industry trends in the watch marketplace.
"TAG Heuer has a unique niche among Swiss watch brands in its strong showing for those who love to combine sport and style," explained Ron Gordon, proprietor of Ron Gordon Watch Repair. "The new Tag Heuer Carbon Sepcial Edition watches are just breathtaking. I highly recommend that people either see them in person in one of the New York City Tag Heuer retailers or at least check them out online. For those who have older Tag Heuers that may be in need of repairs or even just inspections, we can certainly help."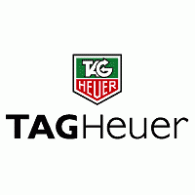 To read the new blog post on Tag Heuer's new collection, visit https://www.rongordonwatches.com/2018/09/tag-heuer-carbon/ or visit the official Tag Heuer site at https://www.tagheuer.com/en-us/new-carbon-collection. Those seeking Tag Heuer repairs in New York City should visit https://www.rongordonwatches.com/tag-heuer/ or call the Shop at 212-869-8999.
Tag Heuer Maintains Lead as a Luxury, Swiss Watch Brand that Gets Sportiness

Here is background on this release. According to the official Tag Heuer website, "In blue, yellow and rose gold, the TAG Heuer Aquaracer collection has expanded, with three new carbon-finish models. The random injection of its fibres into a high-temperature pressed resin creates a unique piece with an exclusive black motif mottled with grey streaks. Water-resistant to 300m and standing out with its pop colours, the Aquaracer Carbon is one of the most modern incarnations of TAG Heuer's ultimate dive watch." For those who already own a Tag Heuer, it should be noted that the watches, being mechanical, require periodic inspection and tuneups. Should they cease to function, then it is imperative to seek out a skilled Tag Heuer repair shop such as Ron Gordon Watch Repair of New York City. Only competent repair personnel should be allowed to even attempt the repair of these delicate but durable watches.
About Ron Gordon Watch Repair
Ron Gordon Watch Repair is conveniently located at 280 Madison Avenue at 40th Street in Midtown Manhattan, New York City. The company specializes in the service and repair of high quality, luxury, watches, both modern and vintage, and repairs watches for those who wear the very best brands. The expert and namesake is Ron Gordon.
Contact:
Ron Gordon Watch Repair
Tel. 212-896-8999
Web. https://www.rongordonwatches.com/