New York, NY – November 19, 2019. Ron Gordon Watch Repair, the New York City leader in TAG Heuer watch repair and service, is proud to announce a new post to its blog on the 50th Anniversary Monaco watch by TAG Heuer. TAG Heuer is a leading watch brand offering stylish, luxury watches worldwide, while Ron Gordon Watch Repair has developed a reputation as the best-in-class watch repair service in New York City for luxury watch brands.
"TAG Heuer is one of our favorite watch brands," explained Ron Gordon, proprietor of Ron Gordon Watch Repair. "We watched with excitement as TAG made this announcement, and the stylish look combines both vintage and modern components plus blends elements of East and West in this unique design. We're excited to see the watches come into our Midtown watch repair shop for tune ups."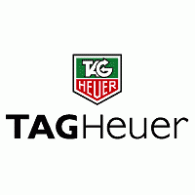 To read the new blog post, visit https://www.rongordonwatches.com/2019/11/fifty/. The post explains that this particular TAG Heuer is inspired by the designs of the early 2000's, and is the fourth watch in TAG's "Monaco Through Time" collectors' series. As with the original Monaco watch design, the pushers are on the right side of the case while the crown is on the left side – an unusual feature that has distinguished the Monaco over the past 50 years. The other feature is its unmistakable square shape; any New Yorker wearing a TAG will be instantly recognizable. The watch design is unique and impressive.
THE BEST PLACE TO REPAIR A TAG HEUER IN NEW YORK CITY IS RON GORDON WATCH REPAIR
Located in Midtown Manhattan, Ron Gordon repair is a leader in swiss watch repair in New York City. Many New York City residents may have old or new TAG Heuer watches that are in need of tune-ups, inspections, or even possibly repairs. The great tragedy is to own such a watch and let it languish in a drawer in a non-working instead. Instead, the post argues that a New York City resident can easily hop on the subway, take a cab, or even walk to the conveniently located watch repair shop in Midtown, not far from Grand Central Station. There, Ron can conduct an inspection of the watch and provide an estimate on the cost of a full repair, if needed. Persons who would like to learn more about the company's TAG Heuer watch repair services can visit https://www.rongordonwatches.com/tag-heuer/. Persons who would like to find the physical address in New York, NY, can visit https://www.rongordonwatches.com/hours-location/ or just call the shop.
ABOUT RON GORDON WATCH REPAIR
Ron Gordon Watch Repair is conveniently located at 280 Madison Avenue at 40th Street in Midtown Manhattan, New York City. The company specializes in the service and repair of high quality, luxury, watches, both modern and vintage, and repairs watches for those who wear the very best brands. The expert and namesake is Ron Gordon.
Contact:
Ron Gordon Watch Repair
Tel. 212-896-8999
Web. https://www.rongordonwatches.com/