New York, NY – January 24, 2020. Ron Gordon Watch Repair, the New York City leader in OMEGA watch repair and service, is proud to announce a new post to its blog on new new OMEGA Speedmaster Moonwatch 321. Watch lovers throughout the New York region are looking with excitement at this new watch and engaged in intense discussions about the storied past by the OMEGA brand, including its long-term relationship with the American space program.
"No watch brand is more associated with space exploration than is OMEGA," explained Ron Gordon, proprietor of Ron Gordon Watch Repair. "Anytime we see a new watch such as this one that builds upon the past, we point it out to our readership. Many people in New York NY have OMEGA watches and bring them into our Midtown watch repair shop for inspection and repair. It's a good opportunity to share factoids about OMEGA and its history with the lunar missions."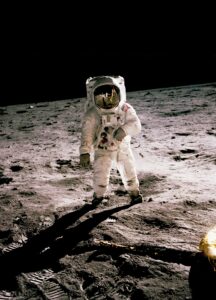 To read the new blog post, visit https://www.rongordonwatches.com/2020/01/omega-moon/. The 321 by OMEGA is still highly sought‑after by collectors around the world. As a tribute to its enduring popularity, OMEGA undertook extensive research and reconstruction in a dedicated workshop. Now, more than 50 years on from its last wave of production, the Calibre 321 has been reborn, in‑line with its original specifications. The watch descends from the "27 chro c12," the enhanced chronograph movement, named in 1949, retained the complex column wheel feature popular with collectors. The 321 powered Speedmaster was qualified by NASA for use on all manned space missions and drove the chronograph worn by America's astronauts during the race to the moon.
OMEGA WATCH REPAIR IN NEW YORK NY: A PLACE FOR HISTORY

Located in Midtown Manhattan, Ron Gordon Watch Repair is known as the best OMEGA watch repair in New York, NY.  Many people have older OMEGA watches either that they purchased a few years back, or that they may have inherited from parents or grandparents. The watches may not be functional, or may not be functioning in tip-top shape. At that point, they seek out OMEGA watch repair in New York and are overjoyed to find a watch repair shop that can repair and upgrade OMEGA watches. Still others are watch collectors who purchase vintage OMEGA watches or used OMEGA watches on the secondary market and are looking for a watch repair expert that can repair them. In this way, Ron Gordon Watch Repair maintains its leadership as the best watch repair shop in New York City and the place where New Yorkers who love watches congregate to keep up on the industry news.
ABOUT RON GORDON WATCH REPAIR
Ron Gordon Watch Repair is conveniently located at 280 Madison Avenue at 40th Street in Midtown Manhattan, New York City. The company specializes in the service and repair of high quality, luxury, watches, both modern and vintage, and repairs watches for those who wear the very best brands. The expert and namesake is Ron Gordon.
Contact:
Ron Gordon Watch Repair
Tel. 212-896-8999
Web. https://www.rongordonwatches.com/