It's official TAG Heuer is celebrating 160 years, which is an incredibly long time as one of the world's top luxury watch brands.  To celebrate, TAG Heuer Carrera has announced its 160 Years Silver Limited Edition. A unique chronograph, the new watch is coalescing the Carrera collection's prestigious heritage with TAG Heuer's latest innovations. From its creation in 1860 to the present day, TAG Heuer has always been distinguished by its visionary outlook. For 160 years, the brand has never ceased innovating and designing watches at the cutting edge of technology. (That's from the official announcement). Only 1860 pieces have been manufactured, and the watch is scheduled for general availability in June, 2020. The TAG Heuer Carrera 160 Years Silver Limited Edition (Ref. CBK221B) is powered by the Heuer 02 in-house movement.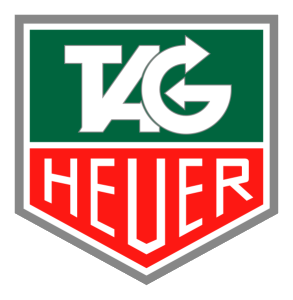 Back in 1962, the company's then-CEO Jack Heuer heard the story of the legendary Carrera Panamericana, one of the most treacherous road races in the world. The word "carrera", which in the Spanish language means any and all of road, race, career and course, caught his attention. This word became the perfect name for a new timepiece. The following year, the first Heuer Carrera chronographs left the factory. The silver-dial model of 1964 with its three counters and starburst silver-colored dial, is now being reintroduced with some updates:
The stainless steel case now measures 39 mm instead of the original 36 mm.
The permanent second indicator is at 6 o'clock instead of at 9 o'clock due to the difference in the construction of the Valjoux 72 from 1963 and today's Heuer 02 movement.
Another change from the original is the shape of the central hour and minute hands, which are now faceted and coated with beige Super Luminova.
The Carrera name and HEUER shield are printed on the dial, which is protected by a domed sapphire crystal.
So that's the new out of TAG. We're excited to see this incredible commemorative timepiece, so if you are lucky enough to get one, please bring it into our watch repair shop. We're conveniently located in Midtown Manhattan, so stop on by.
TAG Heuer Repair in New York, NY
Let's talk about TAG Heuer repair. Perhaps you've purchased a pre-owned TAG, perhaps Mom or Dad, Grandma or Grandpa gave you one. Perhaps you inherited TAG Heuer. Is it working? Is it keeping accurate time? Does it look good and polished? Perhaps it has scratches or blemishes. Perhaps you're lucky enough to own a vintage TAG Heuer. Well, what do you do? Bring it into Ron. Ron knows TAG Heuer as Ron Gordon Watch Repair is established as the best-loved, and best-in-class TAG Heuer watch repair not just in Midtown Manhattan but throughout New York City. Ron can give you an estimate on repairs or a tune up. After all, there's no worse tragedy than a TAG Heuer watch sitting unloved and unused in a drawer. Don't let that happen! 160 years of history is something to be celebrated, and if you're lucky enough to be a TAG Heuer owner, bring it in.