As one of the top Rolex repair shops in New York City, we know more than a little bit about excellence. The Rolex watch – in and of itself, is a commitment to excellence – style, technology, the ability to withstand the elements… plus (of course) luxury. Rolex is a brand that has it all, even if non-watch lovers might stereotype it as a brand that is only about "bling." Thus, we noted with alacrity Rolex's latest announcement of the new "Rolex Cosmograph Daytona," celebrating the 100th anniversary of the "24 Hours of Le Mans" race. The race is an amazing endurance-focused sports car race that takes place every year near the charming town of Le Mans, France. It's like no other race in the world! People from all over gather to witness this incredible event, which is often hailed as one of the most prestigious races on the planet. In fact, it's part of the renowned Triple Crown of Motorsport, alongside the Monaco Grand Prix and Indianapolis 500. Can you believe it has been going strong since way back in 1923? That makes it the oldest active endurance racing event ever.
Rolex has long been associated with motor car racing, so it should come as no surprise that the brand is celebrating the centennial of this great sporting event. They've announced the "Rolex Cosmograph Daytona" available in limited quantity. Let's dive into the technical features that make this timepiece stand out from the rest. First off, the Daytona is equipped with a high-performance self-winding mechanical chronograph movement, developed and manufactured entirely by Rolex. This movement ensures accurate timekeeping and reliable performance in any situation. The watch features a robust and stylish 40mm Oyster case, made from a solid block of corrosion-resistant 904L steel. This material not only offers exceptional durability but also maintains its stunning appearance over time. One of the standout features of the Cosmograph Daytona is its bezel, which is engraved with a tachymetric scale. This allows drivers to measure average speeds with incredible precision, making it a favorite among racing enthusiasts. The dial of the Daytona is designed with utmost clarity, featuring three sub-dials that display elapsed time in hours, minutes, and seconds. The hands and hour markers are coated with luminous material, ensuring excellent legibility even in low-light conditions. Water resistance is another remarkable aspect of this timepiece. With a rating of 100 meters, the Daytona is not afraid to take a plunge into the depths (not that this is a common event in motor car racing!). In summary, the Rolex Cosmograph Daytona is a masterfully crafted timekeeping instrument. Its technical prowess, combined with its elegant design, makes it a true icon among watch aficionados. You can also watch a promotional YouTube video at https://youtu.be/nyaBARDPqGQ.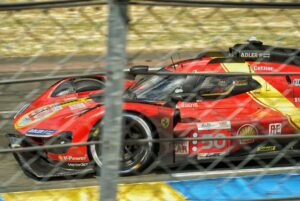 One Watch Among Many: What Are You Wearing?
You may not own this "new" Rolex, but perhaps you have inherited a vintage Rolex or purchased an authentic Rolex, and you need to get it inspected and repaired? Fortunately, Ron Gordon knows his trade and he can help you bring your Rolex up to best condition. Here's a scenario. Imagine the excitement of inheriting a vintage Rolex watch, a timeless treasure with a rich history. But wait, there's a catch—it's not in working order. Don't worry, though! Even though it's currently not ticking, there's still hope to revive this horological gem.
When it comes to vintage Rolex watches from the 1980s, collectors have their eyes set on a few notable models. One popular choice is the Rolex Submariner 16800, cherished for its iconic design and robust construction. Another sought-after timepiece is the Rolex GMT-Master 16750, known for its dual time zone functionality and vibrant bezel options. And let's not forget the Rolex Daytona 6263, a chronograph legend that captures the essence of speed and style.
Now, the good news is that a non-working vintage Rolex can be brought back to life by a skilled watch repairman. One such expert is Ron Gordon Watch Repair (https://www.rongordonwatches.com/), who specializes in repairing high-value watches like Rolex. With their expertise and meticulous attention to detail, they can evaluate the inherited Rolex, identify the necessary repairs, and skillfully restore it to its former glory.
Whether it's replacing worn-out components, servicing the movement, or restoring the dial and hands, a professional watch repairman can revive the inherited Rolex and ensure its functionality for years to come. The sentimental and monetary value of a vintage Rolex is significant, making it all the more worthwhile to entrust it to an experienced repair specialist like Ron Gordon.
So, if you find yourself with a non-working vintage Rolex on your hands, don't despair. Seek out the expertise of a reputable watch repairman like Ron Gordon Watch Repair, and soon you'll be proudly wearing that restored timepiece, carrying on its legacy for generations to come. Contact us via this website or call us at 212-869-8999; Ron will get your Rolex in tip-top condition a.s.a.p.