As a top New York City watch repair shop in Midtown Manhattan (https://www.rongordonwatches.com/), we keep our eye out for fun things to do in Midtown. Winter is here, of course, and so New Yorkers (and tourists) are always keen on things to do in the Winter in Midtown. One of our favorites is the free ice skating at Bryant Park (http://www.bryantpark.org/), located just minutes from our watch repair shop at 280 Madison Ave, New York, NY 10016. For directions, click here http://bit.ly/Bryant-Park/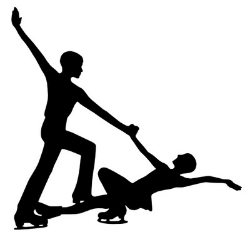 Bryant park goes back a long way in Midtown New York City. It was founded in 1686, being designated public property by New york Colonial Governor Thomas Dongan. It was even used during the Civil War, but today is one of Midtown's most beloved parks, especially in the Winter when it is one of New York's only locations for free ice-skating (just bring your own skates).
Ice Skating at Bryant Park in Midtown: a Fun To-do

The park opens to the public from November to March, and the centerpiece is the Winter Village. The 170' x 100' rink features free admission ice skating, as well as skate rentals, skating shows, and even special events and activities. Today, the corporate sponsor is Bank of America.
Holiday Shops at Bryant Park: a Fun Shopping To-Do

If you are looking for fun things to do in Midtown Manhattan in the Wintertime, you can do more than just skate for free at Bryant Park. The Park also features 'Holiday Shops' from November 1 to January 5 with more than 125 boutique-style shops along the park's tree-lined alleys. Think of it sort of as New York chic meets flea market meets place to go when your ankles are too sore from skating: shopping is fun (to many people), and so you can go shopping at Bryant Park and round out your fun-filled New York city day with another thing-to-do: shop.
Ron Gordon Watch Repair Near Bryant Park: To-do, Get Your Watch Fixed

Now, if your luxury watch happens to break down, while you are out at the park… Guess what? Ron Gordon Watch Repair is just minutes from Bryant Park and near the New York City library. Many of our customers look for watch repair shops near Midtown and find us. Whether it is Tag Heuer repair Midtown, Midtown NYC Hamilton Watch repair or some other combination of a luxury watch (Rolex? Longines?), we are convenient to Midtown, not just to Bryant Park.
Happy Skating, and Happy Shopping!

About Ron Gordon Watch Repair

Ron Gordon Watch Repair is located at 280 Madison Ave, Ste. 510, New York, NY 10016. We provide watch repair services throughout New York City, Manhattan, Midtown Manhattan, Downtown and the boroughs of New York, NY. Read our Google Places, Insider Pages, and City Search Reviews, online.