July 17, 2014 – Ron Gordon
As a top New York City watch repair shop (https://www.rongordonwatches.com/), we keep our eye out on everything watch and watch repair. Funny thing is we get quite a few inquiries for the words 'Watch Shop' vs. just 'Watch Repair' or 'Watch Repair service.' So for this month's blog post, we thought we'd focus in on the etymology of those words (etymology, of course, being the history of where words came from).
The Meaning of Shop in Watch Shop

First the word 'shop.' Our friend Google tells us:
Middle English: shortening of Old French eschoppe 'lean-to booth,' of West Germanic origin; related to German Schopf 'porch' and English dialect shippon 'cattle shed.' The verb is first recorded (mid 16th century) in the sense 'imprison' (from an obsolete slang use of the noun for 'prison'), hence sense 2 of the verb.
So shop has essentially the meaning of 'shed,' probably referring to the booths you'd see in a marketplace. That makes sense. Of course, people also use synonyms like store, workshop, office, or boutique and of cours 'shop' quickly became a verb, as in "I am going shopping for watches."
The Meaning of 'Watch' in Watch Shop

And now the word watch. According to Google –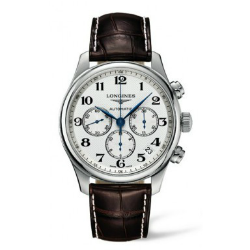 Old English wæcce 'watchfulness,' wæccende 'remaining awake'; related to wake1. The sense 'small timepiece' probably developed by way of a sense 'alarm device attached to a clock.'
Meaning that the word 'watch' of course comes from the primary meaning of 'being alert, or staying awake.' That makes sense, too, and it's ironic that today people use watches as alarm clocks, meaning everything comes full circle: the watch making them awake to be alert, and watchful.
So a 'watch shop' in a sense is a shed in which you stay awake, that would be one way of putting it. Regardless, if you are looking for one of the best watch shops in New York City, we'd certainly want to be on your list, even though we focus primarily on watch repair for major brands like Rolex, Tag Heuer, Breitling and other watches.
We hope you enjoyed our blog post on the meaning of 'watch shop' in New York City.
~ Ron Gordon
About Ron Gordon Watch Repair

Ron Gordon Watch Repair is located at 280 Madison Ave, Ste. 510, New York, NY 10016. We provide watch repair services throughout New York City, Manhattan, Midtown Manhattan, Downtown and the boroughs of New York, NY. Read our Google Places, Insider Pages, and City Search Reviews, online.