New watch pictures freshen our leading New York, NY, Watch Repair website.
They say that a picture is worth a thousand words, and we've certainly found that with our watch repair Website. While based in New York, NY, we use the Web nearly every day and many of our potential customers come to us first through Google search. We at Ron Gordon Watch Repair have embraced the Brave New World of the Internet, with a very popular website and now a very popular mobile website. We want to make it easy for people to find us when they do Google searches such as 'Watch Repair NYC.' But beyond those mere words, there is the experience that they get when they land on the Website.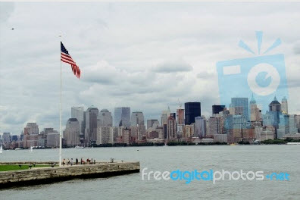 We've updated our site by brand with new watch pictures for each major brand of watch. You can check out the revised watch pictures, here:
You see, in the old days (like 5 years ago), people used to be more "in person." They might ask a friend, browse the Yellow Pages, or even stop by our shop directly. Nowadays, however, people turn first to Google, Bing, or Yelp and do searches such as 'New York Watch Repair,' and then they land first on our website. So that first impression is the visual of our site. This is a new responsibility for us as a watch shop: not just our store front, and our friendly customer service, but that "first impression" that people get when they land on Rongordonwatches.com.
What People Want in terms of Watch Repair

From decades of experience in watch repair, we have a pretty good idea what people want:
Top quality, expert watch repair service – these are expensive watches with brands like Rolex, Tag Heuer, Omega, Breitling and more, and people want to entrust their quality watch to an expert. We are the New York City watch repair experts, and our website communicates that excellence.
Friendly, fast service – New Yorkers are nothing if not in a hurry, and we know that they want friendly, fast service. When people call or inquire about New York watch repair, we do our utmost to respond quickly and in a friendly fashion.
A website that conveys trust and authority – we want a website that conveys our professionalism and attention to detail, and so we updated the website with a complete set of new watch pictures.
Customer feedback is always appreciated. We have brand images for all of our major brands, as well as new watch images. Do you like what you see? What is your feed back about our website, and the experience. They say that a picture is worth 1000 words, so we hope that you enjoy our new watch pictures and when it's time to give your watch a tune-up, you stop by Ron Gordon Watch Repair in person. Because even better than a picture is the real experience of someone who not only repairs watches, but has a passion about the excellence of time.
About Ron Gordon Watch Repair

Ron Gordon Watch Repair is located at 280 Madison Ave, Ste. 510, New York, NY 10016. We provide watch repair services throughout New York City, Manhattan, Midtown Manhattan, Downtown and the boroughs of New York, NY. Read our Google Places, Insider Pages, and City Search Reviews, online.