New York, NY. September 30, 2014. Ron Gordon Watch Repair, a top luxury Watch Repair service in New York, NY, is proud to announce their latest blog post as part of their series, "on time." In this latest post, Ron Gordon contrasts some of the qualities of Breitling watches vs. those of the Omega watch brand. As one of New York City's top-rated watch repair services, Ron Gordon is ideally situated to really know luxury watch brands inside and out.
"Customers ask us all the time for brand comparisons," explained Ron Gordon, Proprietor of Ron Gordon Watch Repair. "One of the most common brand comparisons has to do with the qualities of Breitling watches vs. those of Omega watches. This blog post dives into the quality comparison."
For more information, go to – * Ron Gordon Watch Repair
Breitling vs. Omega: Some Thoughts

Among the issues covered in the blog post are –
Cases – a comparison of the watch cases
Operation – a comparison of how Breitling watches operate vs. Omega watches; Omega watches turn out to be easier to operate in terms of the crown and pushpieces than Breitling watches.
Design – essentially, while Omega created an elegant version of its tool watch, Breitling converted its elegant watch into a tool.
Wearing Comfort – the Omega is much lighter, and easier to wear.
Movement – a comparison of each watches' accuracy.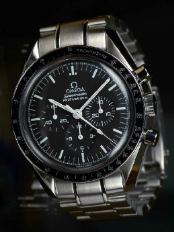 Finally, the watch blog post points out some interesting new articles in WatchTime, so the really interested reader can go to more detailed discussions of the two watch brands, from an industry-leading publication. The goal of Ron Gordon's blogs is to inform, educate, and entertain people with a passion for watches, whether those are Breitlings or Omegas or any other luxury brand.
About Ron Gordon

Ron Gordon Watch Repair is conveniently located at 280 Madison Avenue at 40th Street in Midtown Manhattan, New York City. The company specializes in the service and repair of high quality, luxury, watches, both modern and vintage, and repairs watches for those who wear the very best brands. The expert and namesake is Ron Gordon.
Contact:
Ron Gordon Watch Repair
Tel. 212-896-8999
Web. https://www.rongordonwatches.com/