New York, NY. November 12, 2014. Ron Gordon Watch Repair, a top NYC Rolex Watch Repair service,, is proud to announce the latest installment on their informative blog, "About Time." The post features a breakdown of Rolex watch repair steps that the company recommends for Rolex watch owners..
"Rolexes are very popular watches, even as gifts or inheritance items," explained Ron Gordon, proprietor of the Ron Gordon Watch Repair. "Many customers bring their Rolexes to the shop, concerned about repairing them on a timely maintenance schedule, and so we published our steps for all to see."
To learn more about NYC Rolex repair, please visit https://www.rongordonwatches.com/rolex-repair. There one can learn about Rolex repair, and by clicking on the blog see the latest posts on Rolex and other luxury watch issues for New York City residents.
Rolex Watch Repair in NYC and Repair Tips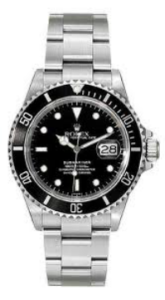 Among the issues covered in the blog post are – The Rolex watch brand is, of course, among the most popular with New Yorkers. Because of its prestige and high cost, many Rolex watches are kept for a long time, and become objects of family pride. Rolex watches are commonly passed down from generation to generation, or new Rolex watches are given as gifts during the Holiday season. If a Rolex has been used for some time, either by the original owner or inherited as a gift, it can be time for a tune-up. A tune-up can not only keep the Rolex at its most accurate time, it can also prevent more costly issues down the road. Nothing says style like a Rolex, and nothing says problems like a non-functioning, or inaccurate Rolex. By bringing in a Rolex for "tune up," the customer can ensure that they have both style and substance: a stylish, functioning Rolex for all to see.
About Ron Gordon Watch Repair

Ron Gordon Watch Repair is conveniently located at 280 Madison Avenue at 40th Street in Midtown Manhattan, New York City. The company specializes in the service and repair of high quality, luxury, watches, both modern and vintage, and repairs watches for those who wear the very best brands. The expert and namesake is Ron Gordon.
Contact:
Ron Gordon Watch Repair
Tel. 212-896-8999
Web. https://www.rongordonwatches.com/