December 9, 2014 – New York, NY. Ron Gordon Watch Repair, a top-rated Tag Heuer Repair service in New York City, is proud to announce the release of a new blog post to help people identify a fake vs. a real Tag Heuer watch before being scammed into paying for one that is not authentic. The blog post was written as a result of a growing trend, Ron Gordon, proprietor of Ron Gordon Watch Repair in New York, is seeing in people coming in to have what they believe is an authentic Tag Heuer watch repaired, only to find that they have been sold an unauthorized replica of the watch.
"If it sounds too good to be true, it probably is," explained Ron Gordon, proprietor of the Ron Gordon Watch Repair. "And that is doubly so with expensive, quality Tag Heuer time pieces. We have had such a positive response to our posts on other types of watch issues, that we have expanded our blog posts to really go into detail on how to spot a fake, replica, "knock-off", imposter, or "designer inspired" Tag Heuer Watch vs. the genuine, real thing."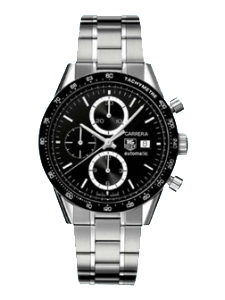 To learn more about how to spot a fake Tag Heuer Watch, visit Ron Gordon Watch Repair at https://www.rongordonwatches.com/. There one will find informative blog posts and other facts about luxury watch repair in New York, NY including Tag Heuer watch repair.
How to Spot a Fake Tag Heuer Watch: Some Quick Tips

The blog post provides eight common features that differ from each other between a fake Tag Heuer watch and an authentic Tag Heuer watch. The crown of the watch should never have the Tag logo adhered to it, and should wind the watch smoothly and easily. The face should be pristine with clear, crisp letters and fonts. The luminosity of a Tag Heuer should be bright and vibrant, allowing the numbers to be easily read. The bottom of a genuine Tag Heuer should say "Swiss Made", and the lettering should be uniform and clear. Finally, all Tag Heuer watches come in a velvet watch box with the Tag Heuer logo embossed in the velvet, and they all come with a certificate of authenticity that has a number which has been uniquely assigned and registered to Tag Heuer for that particular watch. No two watches have the same ID number.
About Ron Gordon Watch Repair

Ron Gordon Watch Repair is conveniently located at 280 Madison Avenue at 40th Street in Midtown Manhattan, New York City. The company specializes in the service and repair of high quality, luxury, watches, both modern and vintage, and repairs watches for those who wear the very best brands. The expert and namesake is Ron Gordon.
Contact:
Ron Gordon Watch Repair
Tel. 212-896-8999
Web. https://www.rongordonwatches.com/