March 28, 2015 – New York, NY. Ron Gordon Watch Repair, a top luxury Watch Repair service in New York, NY, is proud to announce a major upgrade to their website via an upgrade to the WordPress website and blogging platform. Ron Gordon is known as a technology leader in New York when it comes to Internet marketing, and the new platform will enable the company to continue its growth path as the most popular luxury watch repair shop in New York, NY.
"We're very excited about the WordPress platform," explained Ron Gordon, proprietor of the Ron Gordon Watch Repair. "We have a very lively blog, and a very lively presence on social media – especially Google+. WordPress will allow us to blog more frequently, and the site is mobile-friendly, a fact that is excellent for the busy New Yorkers who now use their phone over the computer to search for the best watch repair in New York City."
To learn more, and to view the new WordPress-based website, please visit  https://www.rongordonwatches.com/. There one can find information on watch repair topics and a breakdown brand-by-brand such as Tag Heuer, Breitling, and Hamilton repair which shows the depth of knowledge of Ron Gordon Watch Repair when it comes to Swiss and luxury timepiece repairs.
WordPress and a Watch Shop: The Why and the How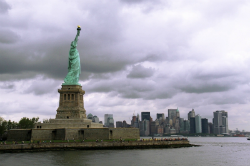 WordPress is the most popular website and blogging platform for small business websites.  By transitioning to WordPress, Ron Gordon has enabled the site to take advantage of the many plugins and other technologies available to WordPress.  For example, the new site is mobile-friendly, and easy for busy Manhattan and New York residents to use "on the go." In fact, the company has noticed a substantial uptick in mobile-based Web accesses over the past few years, a fact that drove it to consider the mobile-friendly WordPress platform. In addition, WordPress is an excellent and easy-to-use blogging platform, allowing Ron Gordon to share his passion and knowledge for watches easily. In terms of the "how," the company is able to use WordPress to make website updates and blog posts easier than ever. In fact, the company will be posting its watch inventory online, allowing New Yorkers to peruse available luxury watches for purchase.
About Ron Gordon Watch Repair
Ron Gordon Watch Repair is conveniently located at 280 Madison Avenue at 40th Street in Midtown Manhattan, New York City. The company specializes in the service and repair of high quality, luxury, watches, both modern and vintage, and repairs watches for those who wear the very best brands. The expert and namesake is Ron Gordon.
Contact:
Ron Gordon Watch Repair
Tel. 212-896-8999
Web. https://www.rongordonwatches.com/