New York, NY – June 27, 2016. Ron Gordon Watch Repair, a top-rated watch repair service for NY, New York, and a specialist in Rolex watch repair among others, is proud to announce a new blog post sharing a passion for Swiss watches in light of recent watch auctions of celebrity-owned Swiss watches. The company's blog shares a passion for Swiss watches with the excellence that Ron Gordon Watch Repair is known for, as one of New York City's top-rated watch repair shops.
"Luxury watches do more than keep time," explained Ron Gordon, proprietor of Ron Gordon Watch Repair. "They keep us all with a sense of the timelessness of fashion, history, and even people. This blog talks about another blog post on WatchTime.com and encourages folks to be passionate about watches of all types."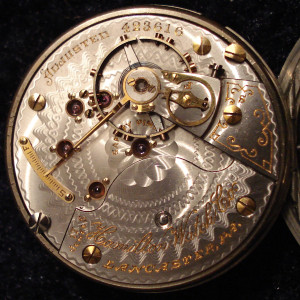 Rolex Watch Repair: An Example
Rolex watches are one of the top brands of luxury watches, and certainly one of the brands frequently brought into Ron Gordon Watch Repair to be serviced. Nothing communicates luxury like a Rolex watch, and many Rolex watches come into the shop in the search for repair services. Often these are family heirlooms, with a unique sense of history, or often they are the "first generation" of Rolex. But in either fashion, people have figured out the Ron Gordon Watches is one of the best places to get a Rolex watch repaired, not just in Midtown Manhattan but in New York City as a whole. To this end, the blog posts discusses a very interesting watch owned by Charlie Chaplin that was not only owned by the movie star but was also "left handed."
"Our blog helps people learn more about where to learn more about watches," quipped Ron Gordon. "The Chaplin story adds such a unique level of history to the Rolex brand. It's truly fantastic."
Interested parties are urged to visit the blog to read more, and those with watch repair issues are urged to reach out to the watch shop to discuss possible repair issues. Those near Midtown Manhattan are urged to call first, and then drop by the shop.
About Ron Gordon
Ron Gordon Watch Repair is conveniently located at 280 Madison Avenue at 40th Street in Midtown Manhattan, New York City. The company specializes in the service and repair of high quality, luxury, watches, both modern and vintage, and repairs watches for those who wear the very best brands. The expert and namesake is Ron Gordon.
Contact:
Ron Gordon Watch Repair
Tel. 212-896-8999
Web. https://www.rongordonwatches.com/