Rolex repair in New York, NY, is probably our most common inquiry. After all, nothing says style and elegance like a Rolex, and that watches are just dazzling – both for men, and for women. Indeed, many people come into our New York Rolex watch repair shop bringing in a "family heirloom," that we then check up and repair, if needed. Often it may be too old to be working, but with a little tender loving care, we can get the Rolex both looking and working like new. On another angle, we get quite a few inquiries on how to tell if a Rolex is a fake, as that is one of our most popular blog posts.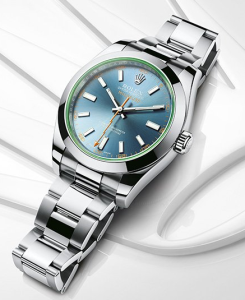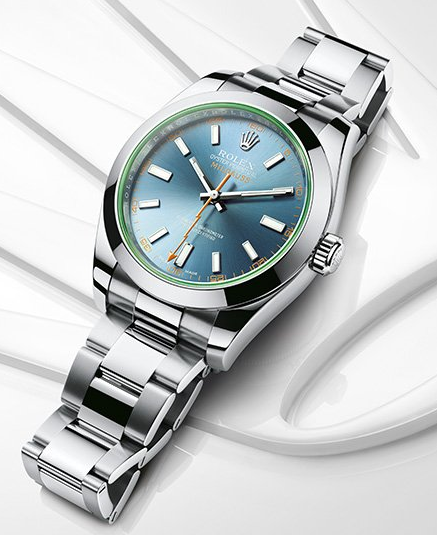 That said, I wanted to spend a little time overviewing a recent article I found on the Rolex Daytona. The Daytona Speedway has been in operation since 1959, and for whatever reason, it seems that many people (usually, but not always men) who like "fast cars" also like "cool watches." I guess they just like technology in all its aspects, and the competitive success of being the best. I can certainly identify with that, as it's thrilling to just marvel at both the beauty and technological sophistication of a watch like a Rolex. That said in 1963, Rolex debuted the Cosmograph Reference 6239, which (at that time) wasn't labelled Daytona. Nowadays they can cost upwards of $20,000, although they were not a success at the time. Rolex is the official timekeeper of the Daytona Speedway, and if you visit the official website, on the right hand side, you can see a link to the time with the Rolex logo. So, the Web has now integrated with the real world.
Now, I'd recommend you read the full article at Watchtime, here, because it goes into a lot more detail than I've given you. I just want to get the bug in your ear that Rolex's aren't just "pretty" watches, they are watches that have a storied history and a long interrelationship with some pretty cool events like the Daytona 500.  While we're on the topic, let's discuss some of the reasons you might buy a Rolex (for yourself, or someone special).
The Rolex Brand Communicates Luxury. As I've explained, nothing communicates luxury like a Rolex. There are other really wonderful luxury brands like Hamilton or Tag Heuer, but let's face it – the generally public knows Rolex, so by having a Rolex it will be not only you but other people who will recognize that kind of luxury watch you've got on your wrist.
Rolex Communicates Beauty. Other brands are beautiful, and other brands are sophisticated but Rolex alone has an incredible brilliance to the watches. The use of diamonds, for example, on certain Rolex watches is really, really incredible.
Rolex Watches Retain their Value. You want to think of your watch as an investment, and the Rolex brand retains its value almost better than any other brand.
Rolex Watches Can Pass from Generation to Generation. Rolex watches are among the most common brought into our New York City Rolex Repair shop, and a lot of the time it's when a father has passed one down to a son, or a mother to a daughter. They key up with your own family history as well a that of the brand, which is pretty cool if you ask me.
Finally, I'd circle back to this illumination of the relationship between Rolex and Daytona. The brand is committed to sponsoring a lot of truly unequaled events out there, and that builds the brand as well. Rolex as a company invests, therefore, not only in its beauty, or in its technology, but also in its brand. It's the whole package.