It's no secret that the people who wear Rolex watches, Tag Heuers, Hamilton watches and others luxury swiss watches are a "bit impractical." In today's modern society, most of them have iPhones or Androids, both of which keep time so perfect that it is literally synchronized with satellites. But – ultimately – the love affair that they have with these watches isn't totally about practicality. It's about style and beauty.
As someone who loves watches (and fixes them right here in our New York City headquarters), I enjoy the variety of watches that come into the shop to be repaired and the joy that we share over these brilliant timepieces. I am also a big reader of Watch Journals, especially WatchTime (at http://www.watchtime.com/).  I'd like to share an article I came across recently, and discuss some of its points. The article is entitled, "Eight Celebrity Owned Watches that Rocked the Auction Block." Take a click over there and read the article (and follow the WatchTime blog), and then meet me back here on my own blog to discuss (I'll wait for you).
Eric Clapton and Patek
Wow. Did you say, "Wow!" When you read about this? I certainly did. How about the Eric Clapton watch, described as follows:
Patek Philippe Ref. 2499/100 from the personal collection of legendary guitarist Eric Clapton. The watch, manufactured in 1987 as one of only two platinum versions of this reference ever made, has a perpetual calendar, chronograph and moon-phase. It sold at $3,635,808, a new world record price for this reference at auction.
Now, step back for a moment, and think about what this means. First of all, Wow! $3.6 million dollars for a watch is a lot of money, certainly so, and platinum is one of the most valuable materials on earth. But – let's be real here – it's not really about the money. It's about celebrity, and style, and uniqueness. The person who bought this watch bought it because probably he or she was an Eric Clapton fan, or a Patek fan, or both. But really when it boils down to it, it's about UNIQUENESS, about owning something unique and different, something that your average person doesn't have, but also it's about sharing a passion for human excellence, whether that's Clapton as a musician or Patek as a watch maker. That's what turns me on about these watches, and that's what should turn you on, too.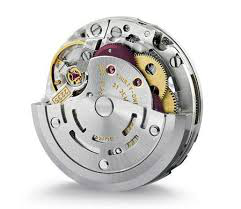 Now, you have to find the unique match between your unique style and the unique watches that we repair (and, to some extent, sell), here in our watch repair shop in Midtown. New York City is a center of style, but don't fall into the trap of thinking you can't be unique, because you can.
Rolex Watches and Charlie Chaplin
Another watch that really stood out to me in this article is the Rolex Oyster, once owned by film star Charlie Chaplin. Chaplin was a landmark figure in the American film industry, and he was a leftie. Rolex made a series of left-handed watches – take a look at the picture in the article, as it will blow your mind. A watch for left handed people? Leave it to a premium brand like Rolex watches. If you have an old Rolex (often inherited from someone in your family), come into our shop for a Rolex watch checkup. We can validate whether it is real or not, and can "tune up" the watch. Again, just like Charlie Chaplin, you have to find your own unique style.
Here's the paragraph about this fabulous timepiece :
At the same auction, Antiquorum also offered a Rolex Oyster, made circa 1945, owned by silent film star Charlie Chaplin. The watch was notable not only for having belonged to Chaplin, but also for it's rarity as one of the few left-handed models produced by Rolex during this period. The watch was accompanied by four vintage photos and various authenticating correspondence. The Rolex sold for $51,250, over four times its high estimate of $12,000.
And, here's the website for Rolex – https://www.rolex.com/. Click over there and find a Rolex that inspires you. As you browse available watches, or you dig through your drawers to find family heirlooms, or even if you already own a Rolex watch and need a repair or evaluation, keep in mind that what's unique about these amazing machines is not just who wore them (that could be you or a Hollywood celebrity), but it's also the sense of style that has kept them in our communal imagination for many years. Fashion, style, and a commitment to excellence, after all, never will go out of style.
If you have thoughts about luxury watches, I'd love to hear them. And, of course, if you're new our New York City watch repair shop, stop by for a quick repair of any luxury watch, and to share our common passion for everything that "stops time."