New York, NY – July 21, 2016. Ron Gordon Watch Repair, a top-rated watch repair service for NY, New York, and a specialist in Rolex watch repair among others, is proud to announce a new blog post discussing the Rolex Daytona, described as the "ultimate chronograph" by Rolex. 
"Rolex is among our most popular brands for watch repair here in New York City," explained Ron Gordon, proprietor of Ron Gordon Watch Repair. "Our blog keeps watch lovers informed of news as well as historical information on major brands. This month we talked a bit about Rolex Daytona and the storied historical relationship between Rolex and the Daytona 500."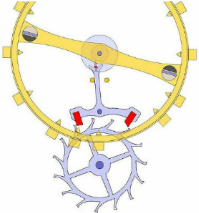 Watches are More than Just Time: Rolex & The Daytona 500
People who wear Rolex watches are interested in more than just time. The blog post explains, for example, how the thrill and excitement of the Daytona 500 have been matched by a specific Rolex chronograph. In addition, many people come to the New York City watch repair shop because they either have their own Rolex, have purchased one (often to verify its authenticity), or they have inherited one. One of the major marketing goals of Ron Gordon Watch Repair is to educate, inform, and incent people to really love and care for these amazing timepieces. Rolex is one of the brands that truly combines both beauty and technology, form and function. The Rolex brand is an official sponsor of the Daytona 500, and the watch bearing that name originated first in the early 1960s. Watches from the very early years can now command prices of $20,000 and up, indicating that a passion for watches and for car racing is commonly shared by aficionados of watches.
About Ron Gordon
Ron Gordon Watch Repair is conveniently located at 280 Madison Avenue at 40th Street in Midtown Manhattan, New York City. The company specializes in the service and repair of high quality, luxury, watches, both modern and vintage, and repairs watches for those who wear the very best brands. The expert and namesake is Ron Gordon.
Contact:
Ron Gordon Watch Repair
Tel. 212-896-8999
Web. https://www.rongordonwatches.com/